Dear Wisconsin Veteran
December 21, 2017
I want to start by saying thank you for everything you have done. The sacrifice you have made and strength that you have is astonishing. This country wouldn't be what it is today without you and your fellow servicemen and women. I am writing to you today because I have recently watch the honor flight movie, and I was inspired to write a letter.
My name is Kayla and I am a senior in high school. In a few months I will be turning 18 and graduating from high school and moving on to a new chapter in my life. At this time in your life you were probably enlisting into the war. That is just crazy for me to think about. I could not imagine the strength and commitment that you must have had to have done that at such a young age. I am very grateful that you stepped up when our country needed you to and help fight for our country.
I have military connections within my family. My grandpa, Roger Williams served in the Air Force for five years, starting when he was 17. Recently, he passed away. Attending his funeral, there were representatives from the Air Force. This was such an honor and it made me realize how much you and other veterans do for our country, not only in fighting, but everything you do.
I want you to know that I am so proud of you. You were and still are a huge roll in this country. Patriotism is about having strength and courage to fight for one's country. Patriotism is about you and other veterans who have risked their lives everyday to keep Americans safe.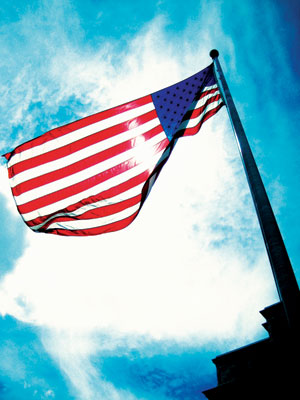 © Seita O., Palatine, IL