Who Said Only Angels Know How to Fly
July 26, 2008
Are you there? I have been so patient, waiting for the day that I would meet you. My family all talks about you. They say that they can't wait to see you, But why can't I? In the car my suitcase packed (with things I need and things that I threw in for fun). But in between my favorite pair of Levi's, and my swimsuit, lies a picture of you, the man I have never seen.

It never use to seem so far, the driver to Copper Harbor, Michigan. But as I sit there, eyes peeled open, the car seems to be inching by very couple seconds. Seeing the Mackinaw Bridge, I've never been so happy. We are finally half way there. Although we must stop as I untie myself reluctantly out of the car, I grab my lunch and eat it on the picnic table. I skip the swimming in lake Michigan; I have done it so many times. But my dad said the water is always better from the other side.

Back in the silver tour transport I'm waiting for my turn to exit. My heart racing so fast, now we are moving at the speed of angels. I stick my arm out the window as if I am soaring. Up and down and around in circles, who said only angels know how to fly.

Were approaching the cottage on Lake Medora, and I see a car waiting. It's him I just know it he's finally there. Before the cars even parked, I open my door, run into the hose and search for him. He's not in the attic, or down by the lake and he's not in the bedroom that Grandma Great takes. I start to feel sad he's not here at all. I say maybe he out walking, but I don't fell that's the truth at all.

We sat on dock just my daddy and me, and he give a sort of smile and waves to the sea. "Daddy who are you waving to, there's no one around." He said, "I'm waving to your Great-Grandpa sweetie, Can't you see him paddling his boat around." I thought he was joking. Surely he could see that the lake was empty except for the loon singing her beautiful song. Even though I thought he was crazy I went back out every night, holding my picture and trying to see my Great-Grandpa as my dad had seen. Every night left me in disappointment and I search frantically my Great-Grandpa was nowhere I could see.

One night I was squinting, and my grandma came out, she said "Dear, why are you crying." I sadly turned to my grandma and thought, how disappointed would she be that I cannot see her father as my dad had. I said, "I can't see him Grandma, I really tried but I can't fine a man in a boat anywhere." She looked at me with confusion and that brought herself to say, "Who are you looking for, Sweetie?" I explained to her my Great-Grandpa and how I couldn't find him anywhere. She looked at me with tears in her eyes and said, "My father passed away when you were only nine months old." Soon my rain droplet sized tears turned into streams down my face. My grandma held me in her lap until I was ready for her to let go. My crying had stopped and I turned to my grandma to say, "How come my daddy could see him?" she told me how my father had memories of his grandpa and he could remember at sunsets going out to wave his grandpa goodbye as he would set sail to go out fishing. I bowed my head in disappointment, "I have no memories of him," I said, "so I'll never get to see him."

The rest of our vacation I didn't try to look for him. And before we left the cottage on our way home. I asked my grandma, "If Great-Grandpa's I heaven does that means he's an angel and that he can fly?" She smiled and nodded and kissed me goodbye. I waved farewell to the cottage on the lake. As we drove threw a wide open space I stuck my hand out of the car and it soared, up and down and around in circles at that moment I was flying and as I looked up at the sky to my amazement I saw a person flying alongside me. It was him, he was there. I smile and wave and the he disappeared. And then I think to my self, who said only angels know how to fly.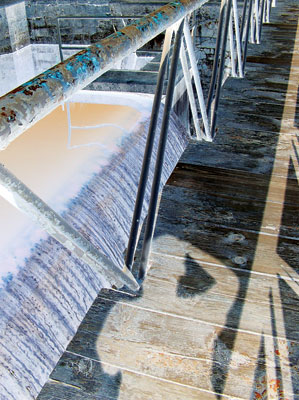 © Sean C., Princeton, IL