My Superhero
October 17, 2017
There are many types of heroes in this world like athletes, singers, entrepreneurs, inventors, and even chefs. But the person that i look up to and that is my hero is my dad. My dad is amazing to me, my mom and my 2 sisters. He does so many things to make my life amazing. He owns a scrap metal business and works so hard to make money to support my family. He works 8 hours a day and puts his heart into his work to make sure my family is well taken care of. He takes me out to nice restaurants, watches sports with me and plays sports with me and most important gives me a great education at a great school.

Secondly, some of the things that he does with me is he takes me to watch my favorite sports teams like the heat, marlins, and panthers. My dad also takes me on amazing vacations like skiing in vail colorado, going to Canada with my family and even going to Gainesville or Tallahassee to visit my sisters in college. My dad also sends me to a really fun sleep away camp in North Carolina called blue star camps.

Last but not least, as you can see these are just some of the things that my dad does for me. If you work hard in life good things will come and you'll succeed and have a really fun time. This is why my dad is my HERO.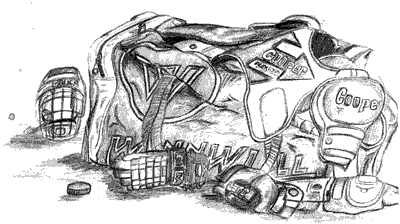 © by Casey C., Rockport, ME