An Accomplished Tibetan
August 2, 2012
Dok Pa is undoubtedly the most successful entrepreneur Xiang Ge Li La, in the Yunnan province of China, has ever seen. Born and raised in India, the young Buddhist and his family moved to a village neighboring Xiang Ge Li La to reunite with Dok Pa's older sister. His sister had remained living in Tibet when her parents travelled the silk route to India for business, and felt abandoned when they did not return to her. During the couple's eight years in India they had another child: Dok Pa. Government restrictions and complications did not allow the family to return home, so Dok Pa grew up with stories of his precious homeland, Tibet, and beautiful older sister.

Their love for the land made them move back as close to the region as possible, hence they settled in Xiang Ge Li La. Dok Pa's sister had heard of their whereabouts and came herself, reuniting the family. Their new home was made of mud and was surrounded by Himalayan Mountains. There was a small river running through it and farmland stretched on for miles. The Tibetan people there taught Dok Pa their dialect of Tibetan. Although life there was good for the family, the children in his village were only educated up until a fifth grade level and Dok Pa knew there was much more to learn outside of basic math, science, and language.

He applied for a government position in the ethnic minorities department and got it. He had to study the Mandarin Chinese language in order to get the position, so he studied with an elementary school, although already being an adult. He made lots of money working for the government and gained a greater understanding of some of the fifty-five ethnic minorities China has. He later worked as a tour guide around the Tibetan region, taking the tourists up into the Himalayan Mountains. By this point he could speak Hindi, (multiple versions of) Tibetan, Nepali, English and several other languages practically fluently.

Once he had saved up enough money working for the government and in a tourism agency, he decided to put all of his knowledge and passion to use. Slowly, he managed to open up and prosper greatly from an eco-lodge, a bar, an Indian restaurant, and a study center all in and around Xiang Ge Li La, where his family lived. His eco-lodge is located in a more rural part of Xiang Ge Li La and draws in tourists to promote respect and love for the environment. The tourists go hiking around the area to witness the natural beauty of the mountainous region. Dok Pa hopes their stays there will convince them to be more protecting and caring of the environment.

His famous Indian restaurant, in the old town of Xiang Ge Li La, brings in some of his Indian background and his exquisite curries prosper. The money he makes from those along with the generous donations of supportive tourists allow him to run his study center. This study center is currently giving twelve boys four years of free thangka painting instruction. Thangkas are a famous form of Tibetan and Buddhist artwork of their peoples' legends and pasts. The boys are taught how to create the Tibetan Buddhist paintings and the symbolism behind every lotus and face they draw. Dok Pa's hired thangka teachers explain the symbolism and stories behind the art pieces to keep the religious meaning alive.

Since there are beds and rooms for the students, many tourists pay to stay there as well, and some volunteer their time to educate the thangka students in their language. Therefore, his study center also teaches the kids English, French, German and numerous other languages. Dok Pa is currently building a hotel attached to his study center for even more tourist convenience.

This thangka education not only gives the kids knowledge, but also gives them career options: thangka art is sold for lots of money, monasteries need to touch up their interior and exterior paintings by professionals, and people enjoy having thangka painting styled houses too. These talented kids now have numerous more possible life career paths.

Dok Pa has every right to worry about the disappearing Tibetan culture and Tibetan Buddhist practices. The Chinese government's restrictions over the region are intense, so the culture is noticeably vanishing. Instead of using violence or being angry with the government for purposely compressing the culture, he took a different approach: education. His study center teaches the kids the symbolism behind the paintings and he gives lectures to incoming tourists on Tibet and Tibetan Buddhism, all in attempt to preserve the stories of his family's sacred homeland.

Many people in the town of Xiang Ge Li La know of Dok Pa for his compassionate and humorous personality, his wisdom, determination, and many accomplishments. He has worked and studied hard to get to where he is now and is constantly benefitting the lives of others with his lectures of Tibetan Buddhism and the importance of learning, respecting, and appreciating different cultures, languages, and the environment.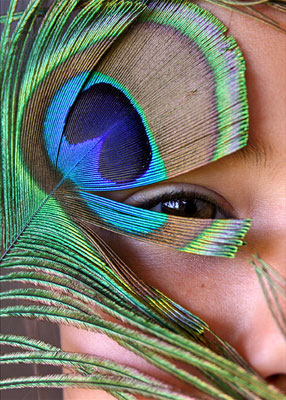 © Rachel P., Wailuku, HI