Martin Luther King Jr.
May 2, 2011
Martin Luther King Jr. was a very inspirational civil rights activist that died in 1968. His methods followed the teachings of Mahatma Gandhi. He led the Montgomery Bus Boycott in 1955 and in 1963 delivered his "I Have a Dream" speech. Martin Luther King Jr. did many things to help his community, as well as the country as a whole.

One thing that I do to help my community is volunteer with the senior citizens. I am in the club Grandfriends, and at least once a month I go to Gurwin, the nursing home, to play bingo and talk to some of the seniors. It doesn't seem like much, but it means a lot to me because as I talk to them more, relationships are built. The seniors also seem to enjoy talking to someone new once in a while. I think that if more people volunteered their time to do things like this the world would be a better place.

I live by a bunch of older, widowed women, so I always make sure to help them out. I get their newspapers and their garbage pails for them sometimes. Also, when someone in my family is going to the store one of us usually calls them to see if they need anything to be picked up, seeing as they don't drive.

I think that it's small gestures like the ones I have mentioned that really make a difference in the world. Most people start out with small gestures, and as they become more passionate about a cause, they work their way up to greater gestures, much like Martin Luther King Jr. It is very important to help the world become a better place.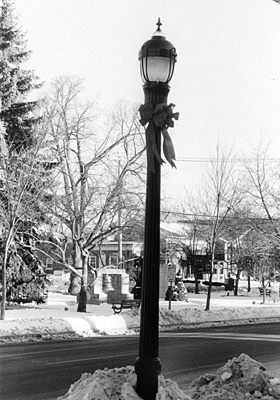 © Geoffrey D., Milford, CT