Ronald Reagan
November 10, 2009
From Broadcaster, to Actor, to Governor, to President of the United States, Ronald Reagan led a life that in most people's eyes, gazed upon him as a hero. Ronald Reagan's accomplishments were heroic because of his accomplishments during his lifetime.



Ronald Reagan came into the world from the small town of Tampico, Illinois, on February 6, 1911, to his parents John and Nelle Reagan. Ronald attended Eureka College. After college Reagan received a job as a sports broadcaster. Reagan and his first wife, actress Jane Wyman, had two children together, named Maureen and Michael. Reagan's second wife Nancy Reagan, had two children together as well, named Pattie and Ron. Nancy was Ronald's wife until his tragic passing on June, 4th 2004.


After a Successful career as a sports broadcaster, Regan became one the greatest movie stars of his time. Both of Ronald's wife's were actresses. Reagan starred in over fifty films. Reagan was president of the screen actors' guild.


Reagan was originally a liberal democrat, but after becoming disappointed in his government, became a Conservative Republican. Reagan's strong motivational speaking skills, unique and original ideas ultimately earned him his election as governor of the very democratic state of California, from the years 1967 to 1975.


Reagan's Success as governor gave him the opportunity to become the republican nomination for president, but lost the nomination to fellow republican Gerald Ford, who lost the presidency to democratic co-runner Jimmy Carter. Four years later Reagan won the republican nomination for president and opposed president at the time Jimmy Carter in the 1980 presidential race. Ronald Reagan won the Presidency in a land-slide victory of 489 electoral votes to a mere 49. Reagan's running mate was former director of intelligence George H.W. Bush.


Only 69 days after Reagan's Inauguration, he was shot in an assassination attempt by John Hinkley Jr., in an attempt to impress actress Jodie Foster. Reagan, in the hospital was eager to get back to work, gaining him the respect of many across the nation.


"Mr. Gorbachav, Tear down your wall!" this was a famous speech given by Ronald Reagan at the Berlin wall, which at the time was separating east from West Germany. This speech helped tear down the wall and reunite the divided nation. Ronald Reagan also brought an end to the Cold War, while also raising the country's national defense, declaring war on terrorism, and stimulating the economy.

So, whether it was becoming a great actor, an impressive Governor, or and even more impressive President of the United States. Ronald Reagan had many accomplishments that made him a hero in many people's eyes, including my own.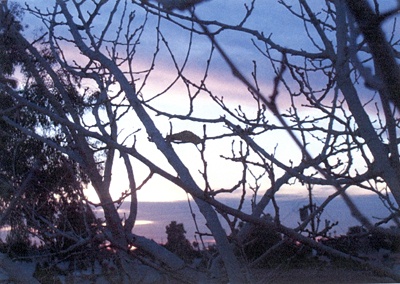 © Delia R., Phoenix, AZ