Ashley the Amazing
March 9, 2009
Ashley had blonde hair and blue eyes; she was an absolutely beautiful girl. She may have been my sister's best friend, but she meant a lot to me. It was terrible knowing she was gone forever. Although, I won't see her again, I will always remember how amazing she was.

Ashley and I met when I was seven and she was sixteen. I was in second grade and she was a sophomore in high school when we met each other for the first time. I wasn't sure of what to expect because I was only in second grade, but it turned out to be that she was an amazing person. Ashley had the best personality you could ask for and she was the nicest person I think I have ever met. There was never a time she didn't have a smile on her face. She was always happy and so much fun to be around. Ashley was always living her life to its fullest. Ashley and I got closer and closer as time passed by. She was my sister's best friend, but we still hung out sometimes and we always had a great time. She could put a smile on just about anyone's face, no matter who you were.

Ashley passed away because of a car accident on November 16th 2007 at 2:15 am. This was only about 3 months ago. Her friend was driving home and Ashley was in the passenger seat, on their way home from going out. A man that was black-out drunk was driving on the wrong side of the freeway. This man was 22 years old. This happened on the 22 connector westbound from the 55 north freeway. They both went through the same tunnel at the same time, and the drunk guy hit them. Ashley took all of the impact, but it happened so fast that she felt little to no pain at all; she died instantly. Why did she have to die? Why couldn't it be the dumb drunk guy that ran into her? Ashley's friend who was driving shattered her feet and couldn't walk for four months. The guy that hit them is paralyzed from his waist down. I've never understood why it's always the good person that dies, and not the one who made the mistake.

Memory is a way of holding on to the things you love, the things you are, and the things you never want to loose. Ashley, my sisters Brittney and Kaylee, and I went to Krispy Kreme doughnuts at 2:00am. On our way there we saw Brittney and Ashley's friend Casey so we talked to her while we were at a red light. Then when we got to Krispy Kreme's, we went through the drive through, and everyone ordered their doughnuts. We all ate our doughnuts by the time we got home. We had our music blasting the whole time or we were telling stories about things that had happened. Another memory of Ashley is when my sister Brittney had Ashley and another girl spend the night. My sister had fallen asleep, but Ashley and Brittney's other friend were still awake. This was 3:00am and I woke up, so I decided to go downstairs. When I got down there, my parent's door was closed so Ashley told me I could stay and sleep with them. We talked for a few and then we finally decided to go to bed. Although these memories sound quite boring and lame, they were actually really exciting! It was so hard to take knowing the fact Ashley was gone. The second I looked at the e-mail from my sister, I started balling. I just kept telling myself this didn't happen, and that she's okay. I couldn't believe this happened. My sisters and I were just in shock. We had absolutely nothing to say. We all just kept telling ourselves it didn't, but it turned out to be we were all wrong! We thought of her as the last person to die because she was just so amazing. So much for the happiest people live the longest. Going to the funeral and burial sight were the hardest because I couldn't stop crying. Ashley was the happiest person I had ever met! I never thought something like this would happen to her. It was the last thing on my mind. Ashley Nelson will always be loved and missed and always has a place in my heart. RIP Ashley.

Ashley was so incredible. She has made a big impact on my life and I will never forget her. No matter how long time goes on, I will still remember her, our memories, and how wonderful she was. I love you Ashley and miss you so much!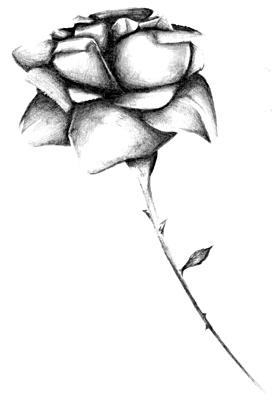 © Yisrawayl G., Philadelphia, PA