Educator of the Year
May 9, 2018
At the end of my freshman year, I had picked my classes for the following year and simply had to decide between taking regular United States History or Advanced Placement United States History. I thought about this for days, talking to my parents, my guidance counselor, my sisters, and my peers. Almost no one I knew was taking APUSH; but in the end, I took a chance and figured I could always drop the class if it proved to be too much of a challenge. Little did I know, I would look back on the decision as the single best decision I made throughout my four years at Arrowhead High School, all thanks to Ms. Hechimovich, my APUSH teacher.

When I walked into the first day of class, I can still remember Ms. Hechimovich's beaming smile and cheery voice as she welcomed each student into class. I have never been more terrified for a course, and through her positivity and welcoming demeanor, Ms. Hechimovich put my worries at ease and showed me fearing a challenge shouldn't hold me back from facing it.

APUSH was not an easy class. Simply the amount of notes we took would be off-putting to an outsider. But what an outsider wouldn't know is that Ms. Hechimovich made taking notes interesting with her lively and passionate lectures. They wouldn't know that we cheered for Fun Video Friday and sang along to the cheesy tunes that proved helpful in the end (I still hear the Jamestown Colony rendition of Walk the Moon's Shut Up and Dance With Me). And they wouldn't know that Ms. Hechimovich would spend as much time as students needed outside of class making sure you understood the material and were prepared for the upcoming test.

After being unsure if I would be able to succeed in the class, I received a five on the AP test. After thinking I would be bored by a college-level history course, I developed a passion for the subject and am now thinking of becoming a history major. After wishing the year was over before it even started, I now wish I could repeat APUSH every semester, just to have another class with Ms. Hechimovich.

When someone says the word history, I bet you think boring, who cares, it's in the past, right? So did I, until I took APUSH with Ms. Hechimovich. She brought history to life like an actress in a play and cultivated a passion within me that I have carried ever since. In addition, she taught me that accepting challenges can be rewarding and teach us something about ourselves that we might not have known otherwise. I will forever look back on taking APUSH as the best decision I made throughout high school, and it is all thanks to Ms. Hechimovich.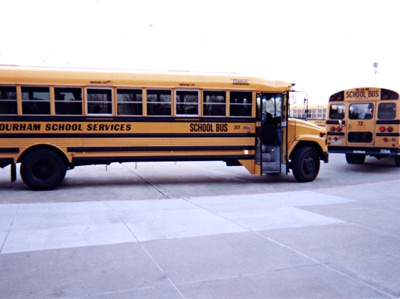 © Blake B., Highland Village, TX