Educator of the Year
May 9, 2018
Nobody ever thinks I know what I'm doing when it comes to machines. They feel the need to babysit me or even go as far as doing it for me. But not Mr. Legate—or as the team knows him, Tom—a mentor for Arrowhead's robotics team, the Cyberhawks, that took me under his wing. He taught me what other educators in the engineering field didn't think to do. Tom took it slowly, teaching me how to use the machines. He didn't do it with worksheets or a presentation, but by getting my hands dirty with the grease.

While the rest of the freshmen were sorting nuts, bolts and screws, I was over on the mill, drilling holes in a new part. Tom taught me all I needed to know about working in a shop: how a mill works, how to make certain parts on a lathe and how quickly to cut through material on the bandsaw. He never told me I couldn't do something. He made sure I knew what I was doing without doing it for me—something I rarely experienced in a shop setting. I learned that not everyone will think you can do something, they may even try and do it for you, but the only thing you can do is prove them wrong.
Tom was considered the "fun" mentor on the high school robotics team. But by being the fun mentor, he was burdened with drama that resulted in a new line of leadership on the team. Near the end of the season, the mentors took over, and the kids had little say. Tom had left and so did I. The next year, a friend asked me if I was going to be joining robotics then proceeded to mention that Tom would be a lead mentor this year and there was a whole new system where he was in charge. So I showed up at a meeting and low and behold, there he was.

He would let me go about with my own projects, as he was the one in charge. "She comes in, tells me what she has to do and then goes on her way." Tom would say to other mentors. So while other members were learning Autodesk Inventor, I was welding or turning metal on the lathe. Because I knew what I was doing, I didn't need to be babysat, all thanks to Tom.

That's why Tom Legate is my educator of the year because he didn't do it for me instead he taught me. He taught me to prove people wrong, to keep with something no matter how downhill it goes, and to take action by yourself because sometimes that's the only way something is going to get done. But most importantly he taught me that people aren't going to always believe in me, that they don't think I know what I'm doing and do it for me. He taught me to believe in myself, even when the rest of the world doesn't.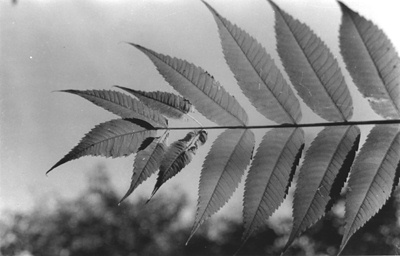 © Liz C., Marblehead, MA