Educator of the year
May 8, 2018
There haven't been a lot of teachers at Arrowhead High School who have truly impacted my life, or made my day. However, one teacher imprinted on my memory— Michael Hall. He teaches Biology, Anatomy and Zoology. I took Anatomy with him first semester of my junior year and I was not ready for the class. I was beyond nervous about failing. But after the first day of class, my anxiety had diminished.
However at the start of class on the first day, I could feel my anxiety growing walking into that class with the protruding thoughts of you're going to fail, everyone in this room is smarter than you and what if this teacher doesn't like me. The bell rang and in came Mr. Hall. The first thing he did was screamed "good morning and welcome to Anatomy." When I say scream I mean scream. I jumped when he said it and so did half the class. You can hear the roar of his voice vibrate through the halls, like a clap of thunder.  This is a good thing for the class because there are obnoxious kids who enjoy talking. But with Mr. Hall, everyone stays quiet which is beneficial to me and my learning.
One thing that stood out to me is that Mr. Hall made an effort to make us feel welcomed in his class. He's just a goofy guy. He started out the first day expressing his love for Walmart and his hate for scented lotion. It is irrelevant to the course; however, his comments reflect his character. It made me want to listen to him. I think I laughed more in that one class than I have in all my classes combined in high school. My anxiety and stress started to lift more as the class went on because I knew I could always go to him for help. He is such an easy guy to talk to.
In high school, everyone hates teachers who stand and lecture for forty minutes in a monotone voice, but in Mr. Hall's class, he engages you with his roar of a voice (making it impossible to fall asleep). He engages students by not only visuals on the screen but also by asking the students questions, and interacting.
He treats students like high school students not preschoolers—which most teachers don't. He puts the responsibility of note taking on us (not giving us a packet with fill in the blanks that most kids could care less about), and he lets us use the restroom without having to ask. It's the little things he does that make a big impact on the students.
In Anatomy, we dissected rats. Most of us had no idea what we were doing, but Mr. Hall made sure we we comfortable and made sure we knew what we were doing. He stood in front of the class—rat in hand—and started to dissect it, explaining how to do it step by step. I'm not sure how other students felt about this but it made me realize not only how much he loved his work, but how much he wanted us to succeed in his class. This made me push myself more simply because of his enthusiasm on the material.  Most other teachers would tell you to read about the process and ask other groups questions before asking them questions. His enthusiasm throughout the demonstration engaged me, and made me eager to learn. Teachers who care won't tell you that they do, they will do everything in their power to show you and that's what he did everyday in class.
Lastly, one an iconic thing Mr. Hall does is every Friday—when the bell rings—he yells "if you choose the booze, you lose."  Honestly most teachers refrain from reminding us to not drink or do drugs, but Mr. Hall says that to his students every Friday. He actually cares. He's telling us straight up what will happen when you make bad decisions and I respect him greatly for that. Again it's the little things that count.
Mr Hall is many things; he is kind, caring, compassionate, enthusiastic, energetic, hilarious, and loud. However the characteristic that made me decide to nominate him for educator of the year is his heart. No matter what, Mr. Hall made me laugh, through all the bad days I had, he never failed to put a smile on my face and for that I thank you Mr. Hall for being an overall cool dude.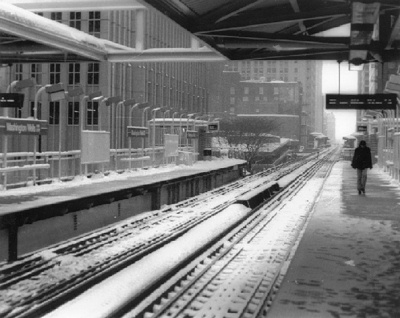 © Karen P., Amherst, NY