English 11H with Mrs. Stein-Jackter
April 18, 2018
When asked who their "favorite" teacher is, most students describe the teacher with easy exams and the least homework. I enjoy the classes that challenge me the most because the more work I put in, the more I can take out of a class. Mrs. Stein-Jackter, my honors English teacher, is the reason why I have this outlook. In her class I have discovered my love of literature.

In previous years, I dreaded going to English class. I felt like it was a "period-filler" of busy work. Great Expectations turned out to be a great disappointment. I had smart and kind teachers, but I thought that literature was useless. Why would I need any of these skills from English in the future? After all, I wanted to go into marketing and I was sure that I would not need to know the plot of Lord of the Flies off the top of my head!
Mrs. Stein-Jackter's class opened my mind to a whole new perspective. She taught my class how to look at literature as a critic. I am no longer lectured about what my teacher takes out of the novel, I must go into depth with analysis independently and draw my own conclusion. My favorite thing that I have learned is that the author's purpose is not where the analysis ends, literature is created for every individual's interpretation. This gives me a creative license when I write essays because as long as there is firm evidence, my ideas are original.

Mrs. Stein-Jackter also cares about the improvement of our writing, and does not just slap a grade onto the paper. She goes into depth with comments on our drafts and steers us into the right direction. Mrs. Stein-Jackter makes herself available for extra help even at times that are not scheduled. She understands the demanding schedules of student-athletes and agrees to meet with students during their lunch period.

I am sad that this school year is coming to a close because 11H is possibly my favorite class ever. I would honestly rather go to English than lunch, and that is saying something!!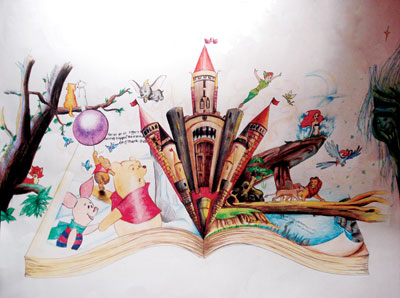 © Shirley L., Chino Hills, CA