Educator of the Year
January 10, 2018
Educator of the Year
Educator of the Year is a big deal, and I believe only the best of the best deserve this award. Not just teachers, but good educators who make an impact on your life and the way you live it. In my opinion, my math and science teacher from eighth grade deserves this title. Mrs. Ruth Chandlee has affected me in so many ways, and I will always remember her teaching methods to help me.
At St. John the Beloved Catholic School, everyone knows that 8th grade will be your most challenging year. Not because you will have the stress of high school choices or all of the information you need to learn, but because you will have Mrs. Chandlee. Her teaching method was like no one else's, but it was the most effective. She was known for her "red-ink" tests, which would be on the extra notes she gave you that were not in the textbook. These tests were extremely hard and taught you to pay attention to everything the teacher says and to take organized notes. Mrs. Chandlee also always played parodies on YouTube to help us understand the lesson better. This always helped me because I could sing the parody in my head during the test and remember an answer. She was a very hands-on teacher who would make everyone participate and would try to have labs and activities for the class to do.
Since Mrs. Chandlee was so hard, she was one of those teachers you want to do good for. She would always notice when you were trying, or when you were blowing your work off. In 8th grade, I began to slack off, and Mrs. Chandlee was on me for it everyday, making sure I was doing my homework and studying for my tests and quizzes. She gave me my first C as a final letter grade in a class, and I will never let myself live it down. I owe it to her 100% that in my freshman year of high school I am in Honors Geometry and Honors Biology. She saw that I was smart and just had to push myself and she always encouraged me to do better. Remembering what she taught me, I decided to challenge myself, and now I will be taking Honors Algebra 2 next semester.
 
Mrs. Chandlee has also inspired me in many ways. Even though everyday in class we would be working hard, she always reminded us to pray. We always prayed at the beginning of class as a reminder to keep our faith. While doing group projects, Mrs. Chandlee always put on her favorite church songs. She was a big inspiration for me when I was thinking about future careers. She helped me realize how much I enjoy math and science, when I put in the work and effort. Mrs. Chandlee had helped me realize that I want to be in a career that involves S.T.E.M. work. I hope one day I can be as smart as her.
Mrs. Chandlee retired at the end of my 8th grade year, after many years of teaching at St. John the Beloved. Over the course of 29 years, she has been and inspiration to many people in high school, college, and in the real world. I believe she has touched the hearts of many and deserves the award of Educator of the Year.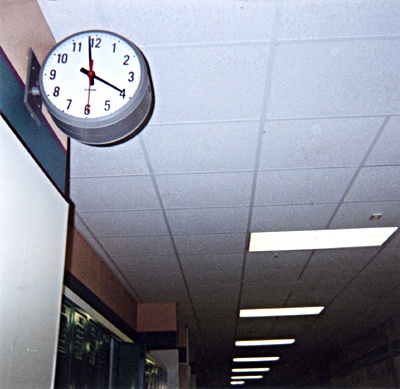 © Blake B., Highland Village, TX