Educator of the Year
January 11, 2018
As soon as I walked into Ms. Brady's classroom in 8th grade, I knew the year was going to be something different than any other. As she called role, she called "Marah C" and just as I would in any other class, I said "here!" We went on with our first day procedures, but as the class went on, there was something about Ms. Brady that I had never seen in another teacher before. When not only me but anyone in the class talked to her, she seemed genuinely interested in what we had to say. I left the room that day with a good feeling about my 8th grade English teacher at HB Dupont Middle School, Ms. Brady. As the year went on, I became closer and closer with Ms. Brady and that is why I am writing this to say that she deserves to win the Educator of the Year award.

As the year went on, the strangest thing happened to me… I would enjoy going to school! The only person I can give credit to for this for is Ms. Brady. No matter if I was in the best mood ever, or in the worst mood, she always found a way to brighten my day. Ms. Brady taught me so many things that don't have to do with just English class. She once told me, "you remind me so much of myself that it's scary." I feel like this is why me and Ms. Brady connected so well. When she saw that I was having a bad day, she would give me my own space, but at the same time she would do whatever she could to fix it. Now, Ms. Brady didn't only treat me like this, but every student. It didn't where you were from, what your at situation at home was, what you looked like, or who your friends were; Ms. Brady was there for you no matter what.

Ms. Brady not only helped me grow as a person but as a learner. She put learning on a whole other level. She turned things I wouldn't understand for weeks into something it took 5 minutes to understand. She always offered extra help during lunch time if anyone needed it. Ms. Brady put her personal time aside just to help us learn. The last thing she wants is for a student to fail, or feel bad about their grade. Although she spent so much time helping her students, she never made it easy to earn a grade. She is probably the hardest essay grader I know, but because of that my writing has grown so much since the first day I wrote for her. Up until Ms. Brady's class, I thought it was easy to get good grades. What I learned there, is that you earn the grade you get.
Some of the things I will never forget about Ms. Brady is everything she does for not only her students but for the entire school and community. Ms. Brady is in charge of the schools No One Eats Alone Day. For this, she decorates the whole cafeteria and organizes it so that when each student walks in, they take a colored piece of paper and they have to sit at that color table. This means that not everyone can sit with their friends and that we have to mix it up and sit and talk with people we wouldn't normally think of hanging out with. Another outstanding thing she does, is she is in charge of HB's Best Buddies program. This is where a student who applies, gets matched up with a student from the Meadow-Wood program which focuses on students with disabilities. Best Buddies helps everyone realize that just because they are different, it shouldn't have anything to do with how anyone looks at you.

Overall, if I can think of one, and only one person who deserves this award, it would be Ms. Brady. She has helped me learn how to treat others, how to get through bad days, how to make others feel good, and basically just helped me turn into a better person. I walked out of Ms. Brady's class a completely different and better person than when I walked in. She has forever changed my life completely. I hope that one day, every student Gets to experience a teacher like Ms. Brady because without that, they are truly missing out.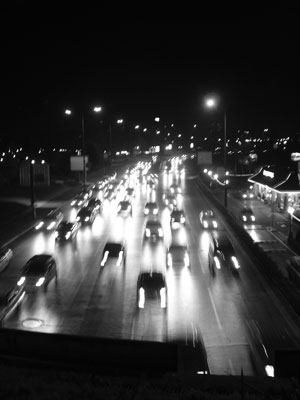 © Marietta S., Pleven, Bulgaria