Mr. Reichle for Educator of the Year
April 3, 2009
When I think about what makes a good teacher, I find it is such a simple question, but a difficult question to answer. Every year I have at least five new teachers. They have been funny, inspiring, mind-boggling, and boring.

Throughout the years, Social Studies has been the class I tend to daydream in and fall asleep. I have never seemed to be interested in it, until second semester, junior year. I was worried American Problems was going to be like every other Social Studies class, but I was wrong.

The first day of American Problems, I walked into class room nervous, looking around to see who I knew. I got shy. I couldn't find anyone and I didn't know where I should sit. Then, Mr. Reichle walked into the classroom. A breeze of excitement filled the classroom as he had a big grin on his face and was loud with enthusiasm as he greeted the class. As days, weeks, and months flew by, I realized I hadn't fallen asleep once. I was always on track with the lesson being taught. Mr. Reichle made every lesson interesting and made an effort to inform every student. I, the girl who has always learning about history, got excited and curious about what was going to happen the next day.

Mr. Reichle not only teaches, but he also learns with us. He isn't one of the teachers who thinks of each of his or her students as just another adolescent to teach. He thinks of each student as a new person to get to know. Within the first week of second semester, he knew each of us by our first name.
He asks us what is going on in the world, instead of just putting some notes on the board for us to copy. The best part is, the news isn't just about history, or boring information. Instead, we talk about the issues with surfing the Internet, texting, and other news that involves teens.

Mr. Reichle doesn't just help students, but he also helps the community. For a couple months, he has been working on a fundraiser to help raise money for Veterans. Along with doing this for a good cause, he has students interview vets and write thank you letters. He doesn't do this to benefit for himself; instead, he does this because he cares about others.

I am nominating Mr. Reichle for the Educator of the Year because he cares about his students. He makes an effort to get to know others, and he cares about the community. He deserves this award more than any other educator I know.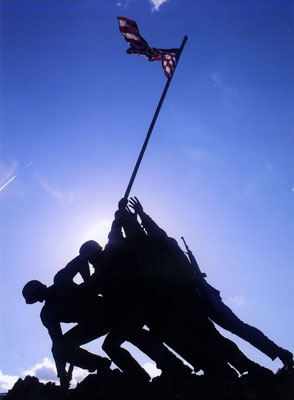 © James M., Glendale, AZ