Educator of the Year
May 18, 2017
I used to enjoy school for social activity and interaction. I used to hate waking up early. And I used to hate sitting in a class for forty minutes wasting my time on "pointless" information I would never use. But now, I still enjoy the social part and hate waking up early, but I don't see any class as pointless. I go to every class with an open mind, a strong will to learn and a want to absorb any knowledge I can thanks to Mr. Hessler.

A lot of teachers use the fear factor. These teachers scare kids into trying because they don't know any other way to gain control. On the other hand, my class and I work hard because we respect Mr. Hessler. He teaches with a sense of expertise and a strength in his words. Even though I have focus problems, I always pay attention because I don't to miss one word of his brilliance.

He teaches with an interest in the students. He puts in time with slower students, and helps the faster students expand their understandings. I'm not the slowest or the fastest, but he still values my thoughts and ensures I never fall behind. I am known for my inability to finish a test on time, but he always lets me work a little past the bell so I don't panic.

I told him once that I have troubles focusing, and ever since, he has always asked me how the test went, how my focus was on that test, and if he could help. Usually my focus problems give me anxiety, but lately thanks to him, I don't worry as much and I finish on time.

One of my favorite things about Mr. Hessler is the way he teaches. Mr. Hessler relates anything he can to calculus to show us the importance of what we are doing. He uses terms like "search and destroy," "game day," and "JUNIORS" to ensure we never forget the key facts.

As we are about to go into college, we need to learn how to be young adults, but that is hard when we are still treated like immature kids. But Mr. Hessler creates a beautifully fair environment that gets us ready by treating us like adults (until we give him a reason to treat us like children). There is an unspoken double sided level of respect that is instilled in every one of his classes.

Now, I'm an obscene, obnoxious person with a laugh that could jolt someone three rooms over. This would annoy any teacher, but not Mr. Hessler. I can't help but smile when I see him because I know he will kid me about it, but he won't ever just see me for that. He sees beyond my crazy, can joke with the crazy until he has myself and the whole class laughing, but he also shows me the potential I can't see in myself. He has given me hope in myself.

Even though Mr. Hessler is a phenomenal math teacher, he is much more than that. He genuinely cares for his students and their future success. When I won state with my golf team this year, he customized a slide on the board and had the whole class clap for me as I walked in. He goes above and beyond every day and never asks for anything in return but the success and well-being of his students. He has created the learning environment most teachers strive for but never achieve. I am forever grateful for Mr. Hessler, he not only expanded my mind but the now limitless potential in my future.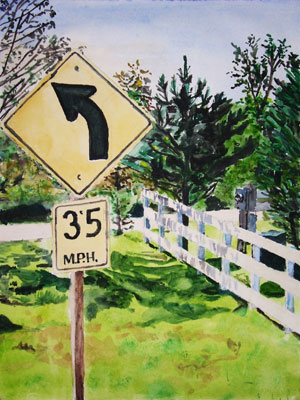 © Tim K., La Crosse, WI