My Favorite Middle School Teacher
April 6, 2017
In my many years of being a student, I've had some really great teachers, but one has really impacted me and how I view school. His name is Mr.Dinkeloo , otherwise known as, Mr.D and my seventh grade social studies teacher at Gunning Bedford Middle School in the Colonial School District. I learned many things from Mr. D, and that is why I choose to nominate him as Educator of the Year.

When my class and I first walked into Mr.D's classroom , he was very welcoming ;he had "Getting To Know Each other" papers on each desk. These papers and the questions they asked made us feel like Mr D really wanted to get to know each of us so that he could find ways to reach us and teach us better. He seemed to really care about who we were. Towards the middle of the class he started to perform a freestyle rap that introduced himself. This made everyone feel very comfortable with him. He was using something that would help us to see him as more of a normal person and not someone that we couldn't relate to. The rap got everyone's attention and helped us all to feel at ease and more comfortable in the new classroom. It helped to create a comfortable environment where we then felt more free and relaxed. This was helpful when it came time for us to talk to each other. A lot of students knew each other from 6th grade, but we weren't in the same classes as some of our friends, and there were also new students. If anyone came in nervous, I think they probably felt more relaxed by the time they left Mr. D's class that day.

Mr.D is a very funny and kind person . He is very animated and upbeat. I think he understands that sometimes kids need something extra to grab their attention at school. He seems to know this and enjoys working hard to try to connect with his students. Mr. D always showed a positive attitude in class and that attitude had a positive effect on the way that students reacted to him. He was always warm and friendly. Students always seemed to know that Mr. D really did care about them. Mr. D took the time to come up with raps, and different kinds of songs to help teach us about social studies. These songs, raps and phrases grabbed our attention and helped make learning new things much more exciting. Memorizing new things was as easy as remembering the words to a song on the radio. He encouraged us to speak openly in class, and he gave us a lot of time to work with and talk to him as well as our classmates.

From being in Mr D's class, I learned more about the power of positivity and encouragement in a classroom. It was easy to see that the time and energy that Mr D put into trying to make learning fun for us was definitely worth it and it made a really big difference. I think it made an even bigger difference for those kids who really didn't like school. Those kids always seemed miserable or were always getting in trouble in other classes, but they did not get in as much trouble and seemed more interested in Mr.D's class. The tools and tricks that he used like rhyming and music to help interest us and help us be more successful with remembering things , made it more fun to be in his class. I still remember the songs that I learned in Social Studies in 7th grade and I'm not sure I would be able to remember as much about Geography if I had not been in his class. I learned that learning lasts when it is fun.

I chose to nominate Mr.Dinkeloo as Educator of the Year because I honestly believe that he deserves it. He doesn't have to come up with all of those raps and songs ,but he does because he knows that it will help him reach his students. He seems to care if his students enjoy his class, and he seems to care if they are learning what they are supposed to be learning. He has found a way to make sure that happens and understands what it takes to reach all students and not just the ones who want to be there. He makes learning fun and works hard to make students feel comfortable in his classroom. Even students who weren't good at memorizing things were able to feel comfortable in Mr D's class. In my opinion, he is the perfect choice to be Educator of the Year.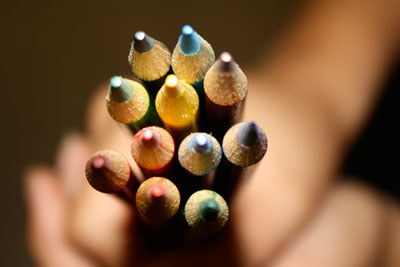 © Krista S., Newport Coast, CA