Harty's Civics
May 30, 2013
"Like it or not, history repeats itself. You can learn from it, or you can make the same mistakes over and over." – Me after two years of taking Mr. Harty's civics class. He has taught me that if you can't figure out how to adapt within the span of a week, you will likely fall.

His class is tough, but to me, kind of fun. I enjoy learning about the entire 'civil war' and 'change in power' subject. Seeing everyone slowly come to understand the language the book is written in is also very entertaining, even when I don't fully understand it myself.

If you look carefully, you can see a pattern: problem with who's in power, realization, separation, creation. There's also a pattern to his teaching; read the main idea, then find the cause and effect. After a while, I was able to nearly predict the events of a chapter just by reading the introduction to it. That alone can help me through my 4 years of high-school.

It's the sneaky things like that that he teaches. He's very incognito about it to. You can't really piece together what he's planning until it's all played out. Even when he gives us hints, it's not easy to understand what he has in store for us next. That's why he's my favorite teacher, he always keeps us guessing.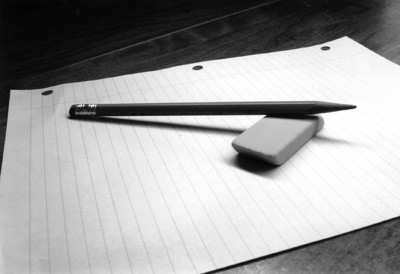 © Michael H., Mildford, CT