Educator of the Year
April 29, 2012
If I had the choice of giving the teacher of the year award I would definitely give the award to my middle school teacher Mrs. Johnson. A lot of my friends and I were lucky to have had Mrs. Johnson for honors English in the eighth grade. Not everybody got to have her and I feel special to share the experience of having a wonderful English teacher eighth grade year. She taught many things besides English .she also taught things like how to be responsible , organized able to work into a group ,and most of how to be respectful.

I personally think that Mrs. Johnson is one of the most caring people at Stanton middle school. Whenever you have a problem or feel like you need to talk to someone Mrs. Johnson is the one to go to. She is a good listener and always gives good advice. She understands when you have a bad day and usually treats everyone the same.also when your doing good she congratulates you and when your not she gets you back in line.When we do group things and projects she usually makes it fun and challenging. We all like a challenge right . I also know that most of us also like to have fun .Doing things like videos and debate teams is an great way to learn. There is just no way to get bored in her class. Mrs. Johnson is like a second mother .She keeps you in line but still knows how to have fun while doing it.

Most teachers I know don't usually help students one on one! When teaching if 80%of the class gets it then then usually they go on leaving the other 20% of the class hanging.usually when Mrs. Johnson is teaching you can ask any question either while or after she is done talking. She will most likely know the answer to the question .If she doesn't then she will look it up in her spare time.

Mrs. Johnson likes to share stories and compare things to everyday life! Comparing things to real life makes it more real and understandable. Also introducing new things with technology keeps us up to date. Learning things are better when you can do it hands on these are just some of the reasons that I think Mrs. Johnson should get the educator of the year award.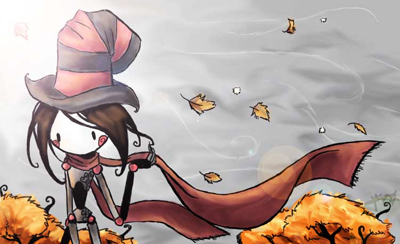 © Kirsten K., El Segundo, CA