Victoria Seifred
April 28, 2012
Social Studies was never my strongest class. It's not that I struggled and didn't understand it, it's just the fact that I never really got into that subject and it never interested me. Eventually, I did get the hang of it, all because of my teacher, Mrs. Seifred. Most of what I know now came from her. I have her to thank for that.


While I was in that class, I felt that she taught the class well. She knew many and was able to teach it with no problems. She taught it well which helped me because I was able to understand more of it and I started to like the class better. Before, I never thought that social studies was interesting and I never thought of having fun learning it. I didn't struggle much, let alone at all. I got the hang of it and it made sense to me by the end of the year.


As she taught, she would sometimes add in her own experiences or past memories. It would be entertaining to listen to. Sometimes, while telling her stories, she would go off topic and spend most of the class or all of the class talking about her past. It would be fun sometimes if there was no new material to learn about. I would always get a kick out of the stories. They were entertaining yet once in a while, educational. Teaching for her is a joy. She has a great sense of humor and was lively. She was very amusing as she taught. She wouldn't ramble on about the topic; she would have fun with it.


To me, she wasn't just some past teacher I had; she was a mentor and a friend. I got along well with her. I would not say better then the other teachers, I was just able to connect more with Mrs. Seifred. I would always enjoy talking with her, even if it didn't have to do with Social Studies. If I ever did need help, I knew I could go to her and ask. She knew me pretty well and after the year went along, I got to know her pretty well too. Sometimes I felt as if she was just another one of my friends at school.


I think that Mrs. Seifred had inspired me to try and do my best. Even though she taught with a lot of energy, she was also serious and got down to business. I was happy to have her as a teacher. Last year was also her first year at my school, and I believed she did a great job. If someone needed help, I know she would be glad to help him or her out with his or her individual problems. She always had time to spare. She was a great teacher and got me to really enjoy her class.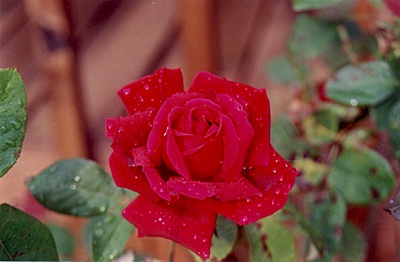 © Jami U., West Hempstead, NY