Mr. Herriot
March 11, 2010
Mr. Herriot- Educator of the Year

Mr. Herriot is not only a teacher, but the life of the class. He builds great, personal relationships with everyone in his classes. He waits outside of the class, to meet and greet every kid in an individual way as they walk in. One day instead of Mr. Herriot outside of the class, there was a cut-out storm trooper with a boys' track uniform on with a sign "Bring Book."

Mr. Herriot's spirit in the classroom is something that is hard to find. He is a down to earth teacher, but he is always focused on the work at hand. Mr. Herriot makes class fun, interactive, and a great learning experience, breaking beyond old textbooks, and using real world examples from current events. He uses PowerPoint to create review games like Jeopardy, makes his own unique drawings to explain Ruby Ridge, and shows us what is really behind the political spectrum.

Mr. Herriot is more than a teacher; he is also our boys track coach. And he led them to a state championship last year. He balances school, track, and family life all into one. To me, he is also a mentor, a role model, and a friend. Mr. Herriot has inspired me to become a teacher; I hope to teach the same class, American Problems. Mr. Herriot showed me how to be a better person, student, and athlete. I keep a mind set on the positive side of life, and strive to be the best I can be. I continue to give 100 percent in my school work, my social life, and when I'm out on the field.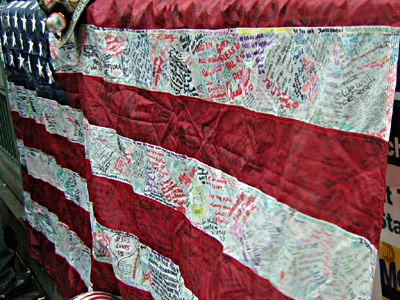 © Brittan S., Chino, CA