Amy West
MAG
April 29, 2009
Isaac Newton. Charles Darwin. Albert Einstein. These names should be familiar. They belong to some of the most famous scientists in history. Marie Curie. Jane Goodall. Rachel Zimmerman. Dorothy Hodgkin. Also brilliant scientists – who happen to be women. So here's a question: why is it that most of the renowned scientists we learn about every day are men? Why do males tend to score higher than females on the science portion of standardized tests? These were the questions that Mrs. Amy West based her graduate project on.

In 2007, Mrs. West conducted an experiment to observe the effects of teaching science in an all-girls environment. She had observed that interest in science decreases for many girls as they mature. She hoped to discover whether a learning environment for just girls would encourage us to be more fascinated by the world of science.

I was lucky enough to be one of the students in this special class. As the year progressed, she compared our grades to those of her co-ed classes. Our class was successful in more ways than one. And for Mrs. West, the true success was seeing our eyes widen as we learned and understood more about the world around us. She saw how we became more interested, more inquisitive.

Mrs. West's class had a huge effect on me. I came to middle school a young, confused scientist who barely cared. It was the one subject I thought I would never understand, let alone enjoy. And much to my surprise, Mrs. West made ­science my favorite class.

When you think of teen girls, one of the first words that comes to mind is chatter. And a lot of that went on in our class. But it wasn't the random chatter you hear in an out-of-control classroom. This was interactive learning; Mrs. West didn't lecture us, she talked to us. Being in that class and having such a wonderful teacher changed my view of science.

After the first year of Mrs. West's experiment, my school decided to keep our class together. And so for three years now we have been lucky to have Mrs. West. But in the fall of eighth grade when we walked in the door on the first day of school, she made it clear that this year was going to be different. Her job was to prepare us for high school.

The best way for her to do this was a method that few of us liked, including me. At times when we asked her a question, she'd just shrug and say, "You tell me." I'm sure you can imagine the frustration this caused. In sixth and seventh grade, teachers walked us through everything. But now it was time for us to think on our own. And no teacher does a better job encouraging that than Mrs. West. Yes, I hate it sometimes. But then I realize that this is her job, and if I'm frustrated, it means she's doing it right.

It's every teacher's goal to inspire students. And Mrs. Amy West has certainly done that for me. Next year, I will walk into my new high school – a science and math magnet school. And I know that as I take my seat in my first science class, I'll be thinking, Mrs. West is the reason I'm here.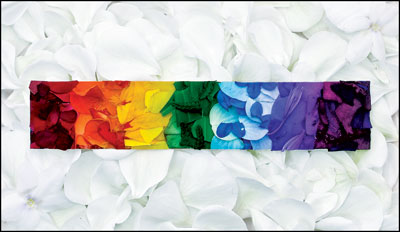 © Garrett M., Port Angeles, WA