The King of Rock and Role
May 15, 2017
It was once said by Elvis that, "he never expected to be someone important." That same man sold over a billion records and won three Grammy Awards. Elvis Presley was an outstanding musician beginning in his early life, throughout his career, and up until his death.

Even though Presley did not have the best childhood, he made the most of it through music. Elvis Aron Presley was born on January 8, 1935 in Tupelo, Mississippi to Vernon and Gladys Presley(Elvis Presley Biography). Presley was supposed to have a twin brother named Jesse Garon, but he was stillborn(Elvis Presley Biography). This is important because Elvis's life may have been different if he grew up with his brother, Jesse. Presley was raised with poor parents, and moved around often(Elvis Presley Biography). He regularly went to Assembly of God Church, and gospel music was an immense influence on him(Elvis Presley Biography). This is important because the he gained interest in music after singing in that church. As can be seen, Elvis did not have the best childhood, but music always kept him positive.

Elvis started his career right away, and instantly grew more and more famous. In 1953, after Elvis graduated high school, he started recording in the Memphis Recording Service. A year later, he met with a producer named Sam Phillips, and recorded a version of "That's Alright Mama", which eventually became his first single(Hope). After the song was played on radio stations in Memphis, Presley became popular. In 1955, he signed a contract with RCA Records(Hope). This is important because Presley got his start here, and became very popular. Elvis's first number one song "Heartbreak Hotel" was recorded in 1956 at RCA's Nashville studio(Hope). His first appearance on television was on Stage Show. He was invited to come back five more times. Elvis's unusual dance moves befuddled many viewers, and caught the attention of teenagers(Hope). This is important because Elvis's popularity was growing even more, and people started to notice him. All in all, this is where Elvis Presley began his career and gained popularity from viewers.

Presley's life went further downhill the more he aged, and never really got better before he died. As Elvis grew more and more popular, he started to dislike his life, and threatened to quit his career(Elvis Presley Bio). He wanted to quit show business, but he stayed because of his family. It was later known that Presley turned to drugs(Elvis Presley Bio). This is important because Elvis's interest in his life started to decrease. Near the end of his life, Elvis would babble incoherently and rip his pants on tv, due to the fact that he grew quite obese(Elvis Presley Bio). Presley's girlfriend found him dead in his bathroom in Graceland. At first, his death was attributed to heart failure, but then it was revealed that drugs were a part of his death(Elvis Presley Bio). This is important because Elvis stopped caring about how he appeared or his physical condition, and it eventually led to his death. To sum up, these are all examples of how Presley's life kept deteriorating until he died.

In a word, Elvis Presley was one of the world's greatest singers throughout his entire life. Presley came from a poor family, but that didn't matter to him, because he still turned into an enormous star all by himself.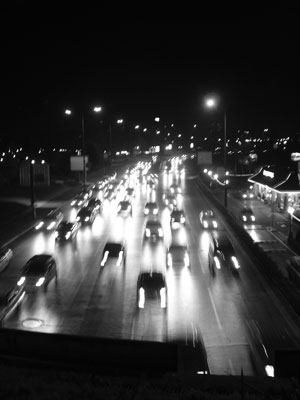 © Marietta S., Pleven, Bulgaria