Lightning Bugs
MAG
Baby foodjars,
With holes poked through the top.
Each ofus,
Jars in hand,
Battled to be the first one out,
Asthe hunting began.
The others watched from the screened-inporch,
Chatting and sipping cool drinks,
Protected frommosquitoes and crickets.
We laugh and scream,
Until thejars are filled,
The winner's jar glistens stars.
Itwasn't very long ago,
I chased the glitteringlights.

Now,
I sit on the old screeened-inporch,
and remember warm summer nights at Granma'shouse,
Gone too soon.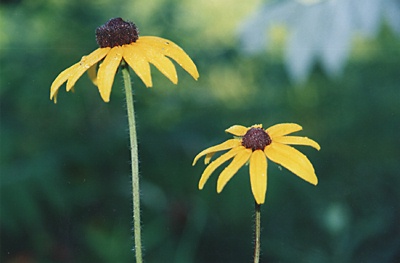 © Allison S., Eau Claire, WI