The Perfect Job
MAG
Most teenagers hate working and only do it for money to buy useless things. For me it's different - I love my job! The only thing I hate is that I can only work from April to November.

There aren't many people with a job like mine - I don't work outside or in a building. Want a few more clues? I work with lots of people of all ages, carry a flashlight and talk all day. Figured it out yet? All right, I'll tell you: I am a tour guide at Crystal Cave.

I wake up every summer morning ready for a new day. Working at the cave gives me opportunities to meet new and interesting people. I give tours to school groups, 4-H clubs, families and even birthday parties. Every day is different; the tour never changes, but the faces do. Not only do I give tours, but I also mow the lawn, help make fudge, and dust and clean the gift shop. Even that is fun, sometimes!

The people who come to Crystal Cave are very friendly, and most are full of questions, which I love answering. I find the cave very interesting and think the little bats are cute. Most people think they have rabies and will fly into their hair, but the bats actually sleep during the day and they don't even know we're there.

Not only do I enjoy the visitors, but I also love working

with the other guides. They are always ready to answer any questions. They always have a smile on their faces and are full of energy.

There is another tour at Crystal Cave called the Adventure Tour. I have been on it with the other guides and I love it! We crawled through holes and tight passageways for two hours. Afterwards our clothes were completely covered in mud, it even got in our pockets, but I can't wait to go again!

Having the job I do makes me one of the luckiest teenagers in Wisconsin. I get to do my three favorite things: talk, meet new people and eat lots of fudge. Working at the cave has given me lots of great memories I won't forget. I hope to work there for many years.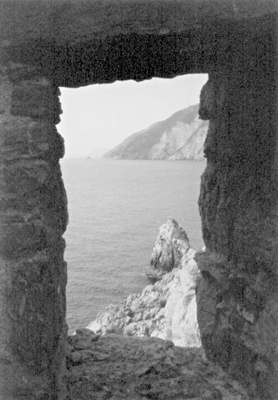 © Gabriella B., Montreal, WI