I Never Said Good-bye
MAG
No one expects to die as a teenager. The teen years are when life starts, when the fun begins. We were a group of six friends, all going to a small private school in Maryland. Four of us met in sixth grade, the other two joined in seventh, and ever since we had been together. Like all teenagers, we had dreams and hopes, problems and dilemmas, but our bond of friendship was unbreakable, or so we thought. Our phone calls were filled with talk of attending the same colleges, working together, and even getting old and wrinkly together. We were going to be friends forever. Friends until reality took our dreams. Friends until destiny played its cards. And that's exactly what happened, only sooner than we ever thought.

All of our dreams came crashing down one Sunday morning - June 16, 2002. Two of my best friends, who were sisters, died in a car accident on their way to Texas with their mom. The only survivor was their dad. Whoever thought that we would have to say good-bye so soon? I had seen them the day before, and everything had been perfect. I kept telling them that they had to come back soon because we had so much to do that summer. But now here I was, standing in front of my closet trying to figure out what to wear to their funeral. I wanted to call them and ask - we always planned our outfits together. But we never had picked what to wear to funerals, their funerals.

The hardest part was that I never got to say good-bye. I never got to tell them how much they meant to me, how much I cherished their advice, how much I respected their opinions and intelligence, and now, how much I miss them, how every time I feel lonely and need someone to talk to, I think of them. When I need cheering up, or someone to share juicy gossip with, I think of them.

Life has moved on, but they are not forgotten and never will be. They'll always live in my heart and prayers, and because of them, I now appreciate those around me. Life's too short, too uncertain. The death of my two friends was tragic and painful, but it taught me to tell everyone I love how much they mean to me, and how much I care about them. If something like this ever happens again, God forbid, at least I can live without the guilt of never having let them know their importance in my life, and never saying good-bye.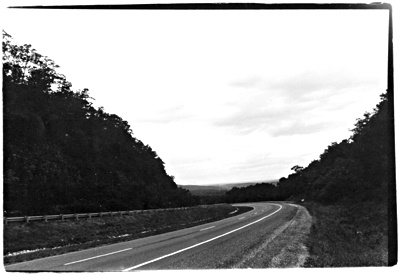 © Courtney R., Great Falls, VA