Beauty in Writing
MAG
Traveling though the world is beautiful; the world is all writing just waiting to be written. The problem is that people don't know how to recognize the beauty that surrounds them. Writers have an inborn sense of what is beautiful and turn it into writing. They can take a rainy day and say that it's like a broken dream just waiting to be put together in a truthful shape.

The other beauty of writing is interpretation; people can read the same piece and get a different feel from it. One person, reading about autumn, may say it's a time of change, while another could say it is just a season, not looking into the heart of the words.

Many read for content and often don't notice the beauty in writing. Content is a big part of writing, but figurative language is necessary for great writing that pulls you into a different world, then leaves you there long after you finish reading.

So why do people write? To inform others of basic as well as complex human feelings. Writer Jesse Stuart said, "Write something to suit yourself and many people will like it; write something to suit everybody and scarcely anyone will care for it." Writing for yourself attracts more people and provokes more thought. Take, for instance, an essay written for a social studies class. People don't really want to read it. I don't even think the teacher reads it thoroughly. I always say that writers write about what they know. That's why great writing comes from the inside, because writers know themselves better than anyone else.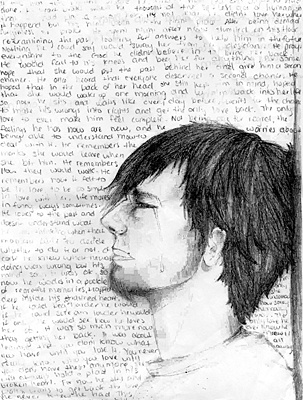 © Annie M., Columbiana, OH