The After Effect
October 18, 2008
Its been practically a month since I nearly died.

Nothing has changed really. More glass has been ground into dust. My text books are now covered in bright blue paint. My Spanish homework has disappeared, left somewhere on the way to school. Nothing has changed, really.

Hundreds of people grumbled on their way to work that morning- a wreck kept them a few minutes.

Well. A wreck kept me a few weeks.

It was so hard to catch up. A few days, a few classes missed, but its so hard to catch up. I have to make up what I missed and more; I feel like months have been pulled out from underneath my feet.

"It takes months for concussions to heal sometimes."

All that's changed is a few more scars. A few angry, red marks splinter the cool porcelain of my arm. Some would call them reminders of God's mercy- I call them red hot question marks.

Why?

Why am I still alive? With each passing day, the question grows in me- left unanswered, unspoken. My parents have been told over and over, "God must have plans for her." What plans? What mission do I have? Wasn't enough to go to school and learn and be with my friends and try to make the small difference that I can only hope I was making?

Those who cursed the late commute gasped as they passed the debris- "Oh God, someone must have died..."

A car torn in two doesn't offer much protection on the highway.

I did not die. And for that... Well it goes unsaid that I am grateful.

When I was growing up, I used to think the scars I got from scrapes and nicks were cool- battlewounds from the endless peace and hopeless stillness of my childhood.

These scars, however, are new, pink, rough. Nothing to show off. They're not thin and pale; not lace floating dreamily over my skin.

I have a scar on my forehead, too. I've been told I'm a cheap version of Harry Potter. Its something I wish I did not have.

Its not enough to say that I wish it didn't happen. Its not enough to cry and feel hopeless and get the sympathy and the hugs and the smiles. Its not enough to say "I'm sorry it happened" because its would only be enough if it hadn't happened at all.

Everyone says we learn from our mistakes. This mistake, though, I did not make. Its not my mistake to learn from and yet here I am, learning how hard it is to be normal after something so random and so sudden almost encompasses you.

I did nothing wrong- Why do I learn from the mistake of another?

This is when the tears come, the frustration and confusion.

I will always wonder if they know. The white pick-up truck- do they know? Do they know what they've done?

I could have gotten at least a 3.75 GPA this semester. I could have looked amazing the next night, in a green dress I could not remember while in the hospital, with the friends who stayed with me there instead of in the loud, endless music of homecoming. I could have gone on being happy, being normal.

Don't they know all the things I could have done?

Should have done?

That white pick-up has no idea.

The stupid, careless white pick-up didn't realize that there was a life in that car?

My life?

And now this life has changed, this life with the scars and the question- why?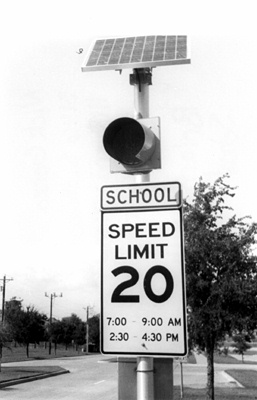 © Nick G., Highland Village, TX