Darfur Debate
May 13, 2010
Darfur, Sudan- President Omar al Bashir on April 1st is speaking up saying what is happening in Darfur could not be considered a genocide. No everyone is convinced by this saying.

This civil war broke out in 2003. It started when the Sudan Liberation Army and the Justice and Equality movement started attacking government targets. They accused Khartoum of opressing black Africans in favor of arabs. Most people blamed Bashir for these attacks. Bashir, of course, denied all accounts.

Some people deny this genocide. Others disagree. In 2004 congress ruled this genocide. However, in 2005 that was overturned when the U.N. determined that it wasn't. Ignoring these determinations, releif groups continue to make efforts to help people in Darfur. The Campaign fro Ethnic violence is still trying to stop these vicious crimes.

No matter if you disagree or not, there is evidence of genocide. The official characteristics of genocide include killing members of a group based on race, religion, or natinality. Causing serious bodily or mental harm to members of the group. Also, forcibley transferring children of the group to another group. So far, 574 settlements have been bombed. 2.7 million civillians have fled their homes. Approximatley, 400,000 people have been killed. Rape is a primary threat for women. The victims include Africans from three different tribes. The killers- the Janjaweed militia. Janjaweed is an arabic word meaning "devil on horseback". Victims have been stripped of their homes and family. These are all the characteristics of genocide.

However, after seven long years of conflictthe issue of genocide or not is yet to be determined.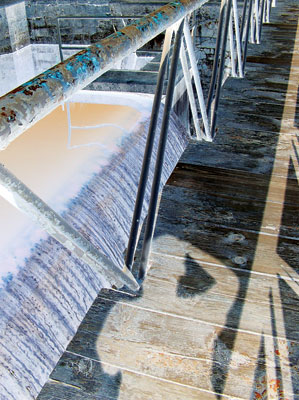 © Sean C., Princeton, IL