Recognizing the Signs
March 1, 2018
When the parents and students of Majory Stoneman Douglas High School woke up on Valentines Day expecting to receive Valentine's gifts from their friends, not have a shooter come to their school and force the students to watch as their friends and teachers die. But that is exactly what happened when Nikolas Cruz, an old student at the high school who got expelled for disciplinary actions in 2017, started shooting people in the hallways of the school. The attack appeared to be premeditated when he killed 17 of his old classmates and escaped the shooting by abandoning his gun, vest, and ammo to make himself look like a student instead of the shooter as they all ran from the building.

While this was a shocking event for many, it wasn't necessarily a surprise. Cruz's presence on social media showed all the signs of a shooter, from the jokes about guns to the amount of times he threatened the school. He often joked that if anyone were to shoot up the school, it would've been him. His instagram was full of pictures of different things he shot, and pictures of him with different guns, according to the police and classmates of Cruz. At one point a mississippi bondman reported a man named Nikolas Cruz to the FBI for say that he was going to be a professional school shooter.

If people knew all of the common warning signs of a shooter, and knew what to do when they suspected someone of being one, this tragic event might've been avoided. After the Sandy Hook Shooting, an organization called the Sandy Hook Promise released a video called Evan where it shows just how often people miss very obvious signs in potential school shooters, such as an obsession with guns, being a loner, being bullied, posting pictures with guns on social media, etc etc. Over 10,000,000 people have seen this video and have heard the signs, yet when Nikolas very obviously showed these signs, no one took away his access to guns or anything, but they did get him expelled from school instead of getting him help, which frankly made the problem worse instead of better.

If you want to know the proper steps to reporting someone who you think might be a danger to society, talk to people at your school, such as guidance counselors, teachers, or even your principal. If they aren't in your school, talk to adults that you trust.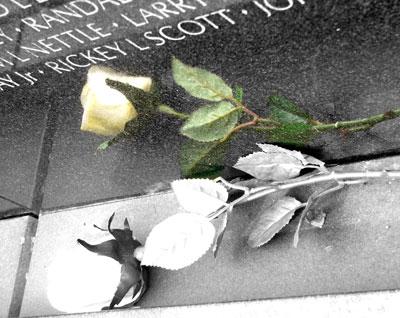 © Kimber E., Yorktown, VA