I've Learned...!
December 20, 2017
There's a feeling inside of me, palpable yet inexplicable. Lately I've felt as if it ignites the fire in me but at the same time, it threatens my spirits and my will to move on. Because of it I dread that my spirits might fall. Every day, I try to find the courage, the power to fight with the world, to make everyday a better one but by the end of the day I am back to where I started from, like it's a never ending roller coaster ride passing by the start and finish line at the same time. I have struggled to overcome this feeling that I could have only named emptiness despite the mix of contradictory emotions it brings with it, this unexplainable feeling that doesn't let me get happy, that doesn't let me laugh like I want to, that doesn't let me feel the peace of my mind, that keeps me swirling about the thoughts of being alone, vulnerable, unarmed and unloved.

I've learned some basics the hard way. I've learned that my will power is my only weapon. How do you fight a feeling that burns you? A fire that every time you try to distinguish, just intensifies? I've learned the hard way to tame my powers, to make them as flexible as it can be, to turn into an endless forest so that no matter how much this fire burns me down there's always a part of me left to nourish life. Have you ever felt like you're sinking whilst being on the shore? As if the territory that you marked safe for yourself is taking you down, drowning you? I'll tell you what happens. You start counting on every heartbeat, and whilst trying not to lose count you start noticing everything that gets you more anxious.

How do you entertain optimism at such a time when you know that everything is clearly falling apart? I have lost and found myself in this struggle to keep up. And if I see a ray of hope, I fear another mountain of misery creeping over me. I've learned the hard way that this is life, you exist but to survive, you learn to camouflage, in other words, you learn to blend in. In this world full of ambiguity, I've learned the hard way to improve myself for the sake of feeling normal. I wanted to be extra ordinary but I was far from being ordinary in the first place, so I've learned the hard way that I wasn't meant to be normal and that's how I know that I'm still alive and living. Though I wish it would have happened sooner but I'm grateful to have learned patience, to keep my calm while I continue my struggle to make every day a better one, for those I love, for me.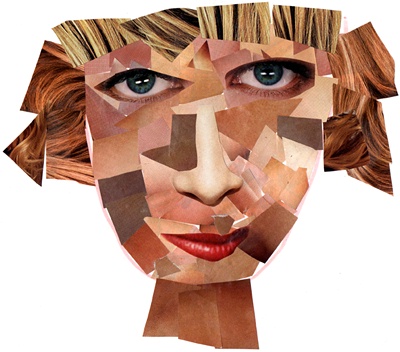 © Maghan D., Athens, AL