Las Vegas
October 5, 2017
On Sunday night, October 1st, 2017, Las Vegas, Nevada suffered the deadliest, modern shooting in the US. Currently, 59 deaths and 515 injuries were caused by one 64-year-old man, named Stephen Paddock. Paddock had locked himself in his room on the 23rd floor of the Mandalay Bay Hotel with 19 weapons: various rifles and handguns and proceeded to open fire on 22,000 people for ten minutes. These 22,000 people were gathered on the last day of the Route 91 Harvest Festival, a country music festival. It was the final performance of Jason Aldean when Paddock rained bullets over the crowd. Chaos exploded, as age old instincts kicked in and people clambered for their lives and tried to save the wounded. For the people on the ground, I'm sure those ten minutes of nonstop gunfire resembled an eternity as death ravaged the concert grounds. A man held a stranger in his arms as he exhaled for the last time, and bare human hands pressed onto stranger's gun wounds to try to staunch the bleeding. The police have been working frantically since then and when they barged into Paddock's hotel room they found that he had killed himself. Paddock had no criminal history and does not seem to be related to a terrorist group. Paddock's brother noted no differences in Paddock's personality before the shooting. Thousands are now coping of what those ten minutes due to the actions of one man will do to the rest of their lives.

Perhaps the immense question to be asked is what drives a human being to rip away the lives of so many? Was it anger, grief, resentment? Was it just because he could? For how many months did he plan and for how many minutes did he live as lives lost accumulated on his shoulders? In the end, did he regret his choice to cripple and end so much potential, so many lives? What kind of man must Stephen Paddock be?

This gruesome, abominable incident is significant to all humans everywhere. Each one of the lives lost, means that we have possibly lost the next Einstein, the next Martin Luther King Jr., the next Frida Kahlo. It means that 59 human beings will not see the sunrise on October 2nd. There will be 59 funerals with hundreds of grieving family members and 59 souls will ascend into heaven before their time. It is incredibly important to seize these events in a tight grasp and examine them closely. To dissect what went wrong in a person to cause such mass bloodshed and to prevent that from happening ever again. This should be meant to be a jarring reminder of the scarily easy accessibility of guns, the prolific amount of gun violence, and the sometimes cruel and disturbing nature of the human psyche.

In a perverse competition, each shooting seems to outdo the last in fatalities. The shooting last year in Orlando, Florida was the deadliest shooting in modern US history and now that title belongs to Las Vegas. After events like these, a national grief seems to wrap itself around the nation as similar thoughts run through everyone's heads: what if I had gone to the concert, what if that was my family member. We are all waiting to be next, to be the next one at that concert, that nightclub, the next headline. America is fighting an elusive enemy. These two past shootings were done by Americans. Stephen Paddock was a white, American man with no criminal history. Who will be the next killer? Who will slip past the gateways of our moral realm and law enforcement to commit mass murder?

I think the first step is to nationally and legally combating this invisible enemy is through gun control. It is far too easy to get control of a gun. A device that can end a human life should not be easily accessible to anyone. This spurs me and I hope many Americans to write to our Congressmen about passing laws that increase gun control. Too many lives have been lost to not have these reforms.

I hope this dreadful event is a catalyst for change in our laws in the future. Sometimes these events, that doesn't tangibly affect me, are easy to brush to the back of my mind. I can forget about the suffering so I am able to continue on. They say our brain is constantly protecting us from most knowledge, because always knowing, thinking about disasters, shootings, and deaths can prevent us from living. But we cannot push an event like this to the sidelines. It is enough...this is modern day America, we will not stand by as mass shootings threaten Americans. We will not wait for another headline like such to flit across our screens. We will take action.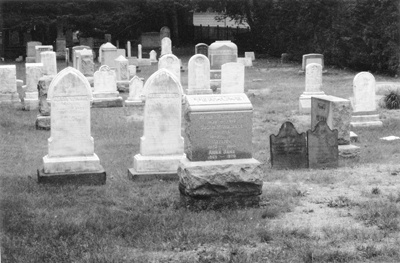 © Chris C., Pequannock, NJ