Feminism 101
May 14, 2014
The thing about society and its relationship with women is that the key words are obedient, subordinate, and quiet. The thing is that women are expected to be talkative but not outspoken, sexy but not slutty, and intelligent but not opinionated. Girls and women are made to feel bad about their appearance, educational choices, sexual activity or lack thereof, anatomy, and an array of choices that should be natural and unquestioned. It makes me sick to my stomach thinking about the number of men who complain about having to live up to masculinity, set as a standard by men in order to keep women submissive, currently classified as "equal" in our society, a very clear mistake in labeling, if you ask me.

The problem is that women are, in general, raised to live in fear of murder and rape, that parents will send their son to the store to pick something up, but are afraid of their daughter's abduction. If you knew that one in every six women is a victim of attempted or succeeded rape, would you be shocked? Does it surprise you that women are victimized in court, accused of destroying a young man's life with a rape sentence? It does not surprise me, in the patriarchal society I live in, that women whose sanities have been annihilated, are thrown into such torture as this accusation. It sickens me that the United States dares cover up the fact that so many girls younger than I still flinch when someone touches them.

If boys my age knew the statistics of eating disorders, would they still make fun of that girl at the end of the lunch table for being fat? If that girl knew that twenty million women trying to meet the society's idea of perfection suffered from an eating disorder, would she still feel so alone? Would she destroy her body for a peace of mind she'll never receive?

Would it make you sick to know that thirty three percent of girls worldwide are denied basic education? That most girls in third world countries that get any education at all do not make it past primary school is sickening, and the number of men who have been taught to keep this cycle going is insane.

Girls learn so young the "sit down and shut up" rule, whereas excuses are made with "boys will be boys" and "if he's mean it's just his way of saying he likes you." Instead of banning girls from priding themselves on their bodies with excuses like "he can't control himself" and "that's an inappropriate display of skin" and "I hope you realize that men don't like that," why doesn't society teach boys to have respect? I hope when that boy who said, "Did you see how short that dress was? She was asking for it." is wiping tears off of his daughter's face, he understands the pain he inflicted on someone her age.

Stop telling girls that they can't do what they want with their lives. Stop telling girls that they have to wait until they are spoken to to speak. Stop telling girls that they can't take up space like a man because yes. They. Can. I hope when the next generation rounds the corner, its daughters will not suffer from abusive relationships, the pressure of society to be perfect, constant disrespect and being told to be quiet and keep their opinions to themselves. I want more women to be in charge, and I'm going to be one of them.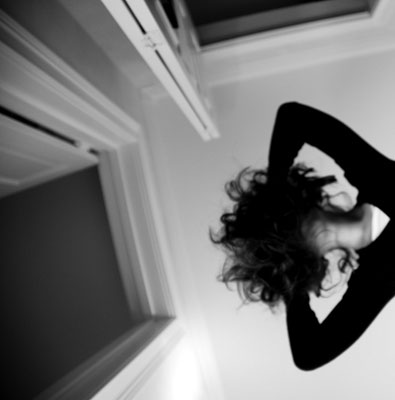 © Sarah M., Blairsville, PA