Stereotypical
June 11, 2008
I gaze around the hallways of my school. Over the noise of my fellow classmates, I hear things that make my teeth clench and knuckles turn white. I constantly hear my peers calling each other "gay" and meaning it as an insult. I see one of my friends walking to class, and people do not dare touch him because he is open about his sexuality. Why is there so much fear and hatred toward gay teens?

Thirty to 70 percent of homosexual teens have been verbally or physically abused at school. This abuse can drive gay teens to suicide; they alone make up a third of teens who kill themselves. One study showed that 30 percent of homosexual males age 14 to 21 had made at least one suicide attempt.

It is common to fear what you don't know. Many teens fear that someone who is gay will hit on them. However, fear isn't the only reason for this abuse against gay youths. When something new or different is introduced into our community, we find it weird. When people come out as being LGB, kids see them as bizarre because they're not like everyone else. A stereotypical 15-year-old boy probably plays a sport or two, calls himself ready when his hair is simply brushed, and worries about the problems he and his girlfriend are having. When a 15-year-old boy sings in musicals, calls himself ready only after hours in front of the mirror, and meets his boyfriends through his brother, kids are going to make fun of him, bully him, and make assumptions. Perhaps they'll tell everyone he has AIDS or "sleeps around."

Wasn't it in another time that we ­reacted the exact same way toward African-Americans? And Native Americans? And Japanese, Chinese, and Iraqis? Public schools today do a fantastic job ­encouraging progressive thinking about other ­cultures and religions. Why can't we take it to the next level? Let's encourage open-mindedness about ­homosexuality.

A friend of mine has been open about his sexuality for two years. At first, people pointed and laughed at him. Some guys even told their buddies that my friend liked them, just to freak them out. No one ­really talked to him except a few people, including me. The harassment grew; people sent him abusive messages on MySpace.

He'd had enough.

On Martin Luther King Jr. Day, our school had an assembly about civil rights. My friend stood up in front of the entire school, in front of those who thought he was a freak, those who called him names, and those who wouldn't even look at him. He made a speech about the way gays were harassed and how much it hurt. He spoke with emotion and strength, and afterward, the harassment decreased. It didn't disappear completely, but his speech convinced the majority of students to stop. If all schools could have knowledgeable speakers educate kids about homosexuals, the rate of abuse, and possibly suicides, could decrease too.

I cannot stand to think that any person could experience so much abuse and hatred that ending their life seemed better. I cannot stand to think that time and time again our nation fails to accept ­others' differences. I cannot stand to see anyone punished for expressing who they are to the world. I cannot understand why Martin Luther King Jr. is so respected today but his words do nothing now except dwell in history textbooks. On ­August 28, 1963, King said, "I have a dream that one day this nation will rise up and live out the true meaning of its creed: 'We hold these truths to be self-­evident, that all men are created equal.'"

Somehow these words began creating equality ­between blacks and whites so many years ago. Shouldn't the same be true for gays? School is a place to learn, but it's also a place to grow, create friendships, and feel secure developing yourself. Teens should feel like they can express every part of themselves freely, not live in terror because of who they are. And since school is a place to express opinions, let's encourage doing so in a peaceful matter. Educating kids about the subject will shine a bright light in the closet so gay teens will feel safe coming out of it.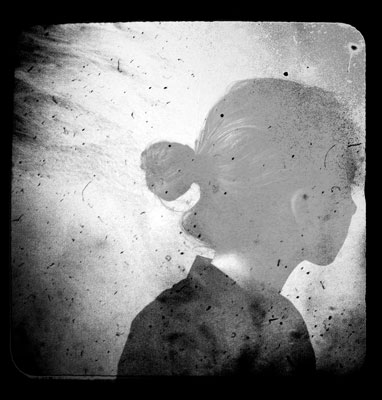 © Sarah M., Blairsville, PA