September 11
August 27, 2011
My first memory was made up of colors, to be more specific, the colors of a rainbow. At first, it didn't mean much, but as I grew older, the colors represented my feelings. When I was five, September 11, 2001 hit the world hard. The hues I saw that day became ingrained as my 9/11 experience.

I woke up to disruption that day. The unusual sight of the television showed vivid images, and I went to school with a lingering memory of some of them. Confusion and somberness filled the day. No student talked out of turn. My kindergarten teacher's brown eyes flooded with tears several times. In the car driving to and from school, the radio was a companion and at home, the television became a family member.

Every year on September 11, my school took five extra minutes in the morning to discuss the lives lost, the grief-stricken mothers, fathers, sons, daughters, and friends. It made me wish I could remember more, that I could understand what was going on, and I could feel the sadness everyone expected. But, all I remembered clearly were the colors. I saw the red-orange fire eating the buildings. I saw the grey clouds of ash rise up to the air and fill the blue sky. I saw the blackened planes, the cause of damage.


I was very young in 2001, and, therefore I have no recollection of a life before 9/11. It became my reality. I have never remembered a time I did not have to take off my shoes or jacket during a security check. Or the long lines in an airport where a sudden suspicious glance would make me aware of my race.


As I see it, our country wasn't the only one to suffer the impact of terrorism. America is a stew pot of many races. The colors of our skin give each of us a different perspective. During a sermon, Desmond Tutu once said, "… the rainbow in the Bible is the sign of peace. The rainbow is the sign of prosperity." That day, I saw the colors of a rainbow, and I saw the irony of it being in wreckage. And I feel sorry for those who won't see the peace.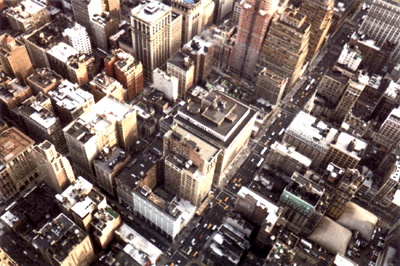 © Lauren O., Weymouth, MA