What is the true meaning?
February 24, 2011
Love, it's one of the most
powerful things in this world.

Especially to high scholars, the ones that date for a week and already think they're in love.?

Love is especially important to the adults that think they need to be in love to show they're children that they are truly "happy."

Love is especially meaningful to the kids in the world who strive to feel loved by anyone. Starved from the people that never show affection towards them. The kids that just need some fulfilment in life.

But, is love too over exaggerated? Does anyone even know the meaning of it anymore? Or for that matter, at all?

So you're in love from the happiness that other person brings you?
Wait wouldn't that mean you would be in love with chocolate? or an animal? or you're best friend?
You can't be IN Love with non-living objects right? You can only love them? Being in love and loving is different, being IN love: can you imagine going on in this world without your sufficient other? Without that person would you have physical pain? loving: caring for a person but you don't depend on them daily to make you happy therefore you can go on with or without them present in your life.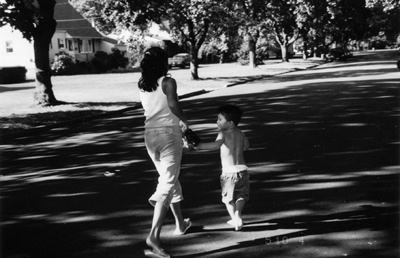 © Angelica M. Pequannock, NJ