5 REASONS WHY GLEE HAS A UNIVERSAL AUDIENCE
December 9, 2010
Unlike most TV shows, Glee, a hit show, does not have a specific targeted audience, but appeals to many demographics. From singing and dancing, to complicated high school relationships, to helping a disabled student, to having a struggling homosexual find his place in the school, Glee attracts many people. This is the reason the show gained so many viewers in just one year


REASON #1 – TEENAGE DRAMA
In Glee, a large part of the show involves characters struggling with issues such as fitting in at school, being bullied, striving to be popular, teenage pregnancies, and love triangles. These story lines are appealing to teenagers for many reasons. In the show, the characters in the Glee Club have never fit in before with the rest of the school. A main focus is each specific character finding their real place in the school and where they belong. A large reason is that they can probably relate to at least one of the problems occurring in the show and could also be watching it for the drama and excitement.

REASON #2- KURT COMES OUT

In the show, a homosexual teenager, Kurt, denies being gay for a long time due to the fact that he felt uncomfortable with the other kids at his school. Once he was in an environment where he felt comfortable enough, he came out. Kurt struggles with bullying, being called names, and even having a football player kiss him and then threaten to kill him. Being bullied for your own sexuality is relatable to many other people in life, of all ages and conditions.

REASON #3- TONS OF MUSIC

Many families watch Glee all together: little children, teenagers, and parents. The music they play in the show varies from Broadway show tunes to radio friendly hits very recently to classics to songs most people have never heard. They perform classic rock, pop, rap, and opera. The best part of the songs they perform is the different "Glee Twist" they take on a song. This is how the song is different than the original one. They can put the song into different pitches or mash up 2 or more songs together. Parents have said they like how Glee introduces their children to music they used to listen to.

REASON #4- GUEST STARS

A big thing on Glee that gets the "Gleeks" riled up is when there is a guest star appearing on the show. Guest stars have included Olivia Newton John, Idena Menzel, Kristen Chenoworth, Brittney Spears, Gweneth Paltrow, John Stamos. It has also been rumored that Katie Couric, Susan Boyle, and many other celebrities that have been rumored to guest star.
REASON #5- THEMED EPISODES
There are episodes that are thematic to only one singer's music like Madonna and Lady Gaga. These artist have such a large demographic of a fan base they tap into millions of viewers. They have also done hit songs by Bon Jovi, Journey, Beyoncé, Miley Cyrus, Kanye West, Katy Perry, Amy Winehouse, Rihanna, Celine Dion, Usher, Christina Aguilera, Neil Diamond, Rolling Stones, Kelly Clarkson, Bruce Springstein, Kiss, Jay Z, Alicia Keys, Paramore, Elton John, Cee Lo Green, Bruno Mars, Michael Buble, Train, and many more performers.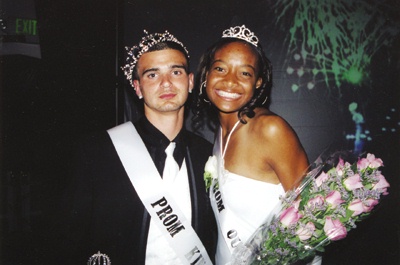 © Melinda M., Phoenix, AZ