Never Give Up!
MAG
Never give up! That is one lesson I learned when Iwas very young. At age four, not knowing a single word of English, I startedschool. It was lonely since I couldn't talk to other kids. Maybe I am shy becauseI never got used to talking with kids. I only knew Spanish, and English was justa jumble of sounds. When the teacher spoke, the words would swirl faster andfaster and then become a tornado ripping through my mind. I got so confused Ididn't know what to do. I sometimes felt like crying, but I kept telling myselfnever to give up.

Soon, I started to learn English. The jumble of soundsstarted to make patterns and sense. By the end of the year, I could understand,read, speak and write English. The next year, in kindergarten, I met my friendErick. It was his first year of school and he didn't know English, so I startedto teach him the complex language. At first it was very frustrating, but heeventually got used to English and picked it up rapidly. We kept learning moreand more every year and now we are both very good English speakers.

Ialso began teaching my two younger sisters since I didn't want them to feelisolated and shy like I had.

This year I am in eighth grade and havemade straight A's in every class since kindergarten. My secret? I never give up.Now I am learning Japanese. It may be a little difficult, but I will keep at it.No matter how hard something is, I never give up. I keep trying until I do itright. So, good-bye, adios and sayonara!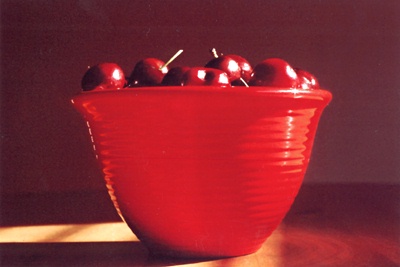 © Devon P., Mill Valley, CA