Last Chance
MAG
I'm in placement, and being here helps me realize what really matters. You would think that after having my daughter I would have gotten my act together, but it didn't work that way. Now, three years after she arrived on this earth, I'm finally realizing what she means to me. She's getting older, and I can't help but get my act together. She was the first to show me what real love was. When I look into her eyes, there's nothing else to say but the truth. I love her so much.

I sit and think why I did the things I did. Sometimes I wonder if she'll remember or forgive me for the times I wasn't there. I wish I could go back and start all over again. No gangs, no drugs, no crimes, just me and my daughter together.

Since she doesn't live with me, I only see her on Mondays, but that's not the same as being able to see her every second of the day. I guess everyone has that moment when they realize what really matters to them, or that they need to change before things get worse. Now, being away from what really matters to me helps me know I need to get my act straight before I lose her for good. I think this is a one-time chance to be with the person who is most important to me.

Last but not least, my family is what matters to me because without their support I wouldn't have realized how much they mean to me. These thoughts encourage me to stay focused so that my family, my daughter and I can be reunited.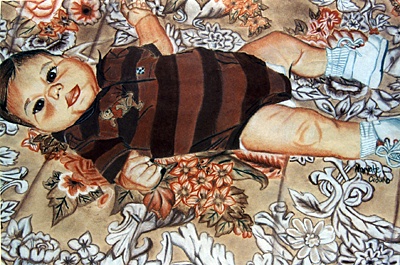 © Maryate O., Kannapolis, NC