Feedback on Worms and Immortality
November 14, 2017
"Worms and Immortality" by Alexandra H. is a beautifully written piece about a girl, Sophie, who is emotionally hurt by the suicide of her best friend. Sophie tells herself and the world that she is okay, and it seems as if she begins to convince herself too. She has a strong persona, even unwilling to give "all of her heart" to Noah Armstrong, her crush. And even though her best friend is no longer there, Sophie thinks about her very much. As much as Sophie wants to convince herself that she is "okay," we can tell that her best friend's death is hurting her far more than she knows.

"I say I am okay, yet I cannot utter her name. I say I am okay, because I'm in love with the idea of her living in Noah's body, like Charles the worm." This enchanting, somber piece left me heartbroken and sorrowful. The author expresses Sophie's internal struggle precisely to the point where it's not obvious, but it is noticeable to the reader. The author's decision to give Sophie such a bold personality was impressive, and it helped us understand Sophie's persona, even through a situation like this. I loved the connection to Noah's story of a worm living inside him. It was a unique, magnificent metaphor to Sophie's best friend. To Sophie, her best friend still existed, was still living, just like Noah's worm.

Alexandra's piece holds so much hidden meaning through her words, and I would recommend it to anyone who likes to look between the lines of each piece. There are so many unwritten words and lines, and I enjoyed being able to uncover some of them.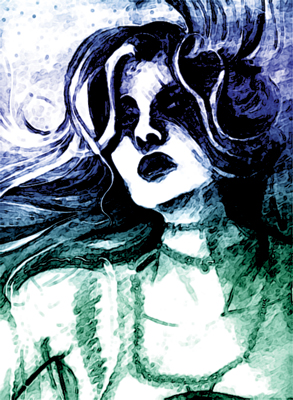 © Sindi J., Westminster, MD