Feedback: "Six-Legged Lunch"
February 3, 2017
After reading the "Six-Legged Lunch," by Rami K. I really got surprised that eating bugs is good for your health because they have lots nutrients. Insects have more nutrients than animals like cows and pigs do. I was very surprised when the author wrote that "For every one person, there are about 300 million insects."

The author said that we should start to eat bugs because they are a stable source of protein. In my culture bugs are nasty and disgusting, so we will never eat them. But for some other cultures they think differently, they eat bugs thinking that they are delicious.

I don't understand how bugs have more proteins than cows, cows are 100 times bigger than bugs. You must have to eat a lot of bugs. How does the writer know that bugs have more nutrients than animals?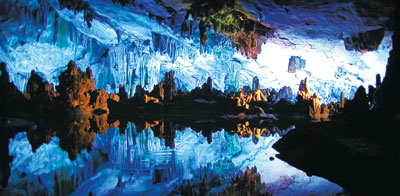 © Audrey G., Phoenix, AZ