A Tree of Rights: My Childhood in Syria
MAG
December 9, 2015
When I read "A Tree of Rights: My Childhood in Syria" by M. Darraj, my outlook on my life here in America changed. His story is relatable to many who have suffered the same injustice. To grow your life that is made of poverty and no rights is a raw hunger for the clothing of justice and equality. The narrator loved to go to school and make peace, but the world around him was anything but. He thought about the discrimination thrown at him and tried to carve it into something better. His teacher encouraged the author to write down the rights he deserved and when his education was complete to pluck the rights from the tree. But there is always bad in the balance of good. The tree of rights was shattered by an explosion when his school was bombed. And not only were his dreams gone, but his close friend was lost too. This memoir was like a closed door that opened my heart. It was sincere and beautifully written.

We all take things for granted. Our rights and freedoms that our country has worked so hard to achieve are neglected like the beauty of nature. We hear kids whine and moan about how atrocious school is and how they wish they were more independent. We see kids throw away good food while there are so many around the world who are starving. We see kids disregard safety while others long for some. But there are kids who want to learn, to have someone to go to, and to be safe. M. Darraj wrote, "My ambition was to get my rights … Citizenship. Safety. Living in my own homeland."

We children in the U.S. have these things at our fingertips. It is just a matter of how we use them. If only we can cultivate ourselves from youth to grow up great. If only we have insight into our heightened lives and understand what it means to be free. If only we can create a tree that radiates our rights and darkens our ignorance.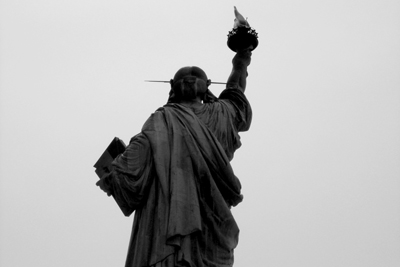 © Conor G., Harvard, MA