Poetry as Dessert
MAG
May 22, 2013
One of my favorite parts of Teen Ink magazine is the poetry section. I read Teen Ink from front cover to back cover, and I always look forward to the poetry that's at the end. It is similar to eating a meal, but instead of ending with dessert, I get to enjoy poetry.

However, I feel as if the poetry section doesn't get enough recognition. Some people think that poetry is just rhyming words to form complicated visions of figurative language, but it is more than that. Here I find teenagers using their own experiences to create vivid situations that always catch my eye. No matter how many lines or stanzas they contain, each published poem tells a story. Yet there is rarely feedback for these pieces. Perhaps they aren't the main articles, but they are still pieces of writing. I believe people should appreciate them more and write their own interpretations of the poems.

I hope more readers will submit feedback on poems, not only to be published but to compliment the author. With nine pages in the section, it is easy to find at least one poem that speaks to you. I know that I have submitted a few pieces of feedback on poetry that got a number of views but were not published. I believe that feedback on these works will boost the confidence of the authors and encourage them to write more. After all, poetry is dessert, and the least you can do is credit the chef.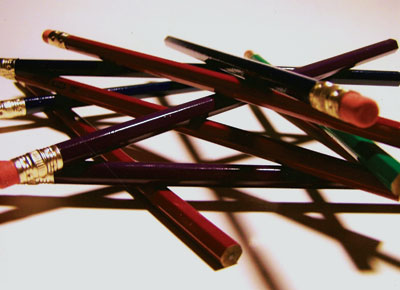 © Nicholas K., Weldon Spring, MO