Bulldozer Rhapsody
MAG
Lamenting fields weep forth their wildflowers of consternation
in the name of another butchered view
senselessly slaughtered by the gladiators ofconstruction.

The world sobs gently on her own shoulder,
dying slowly, andnecromantic practices mold her corpse
into rigid right angles and unbendinglines.

A new order is emerging;
a world of impersonal steel and eye-catchingcolor
and television ads that twist your priorities.

Purple mountain majestycrumbles beneath
the glittering skyscrapers of
cold concrete and ill-temperedI-beams.

The human machine ignores its seething hunger -
it grows moregluttonous every day;
species perish, landscapes forgotten except on fadingpostcards.

This order brings a faster way
to do everything; more time to finishall of
our trifles and insignificant nothings.

The search for morehuman-compatible planets continues ...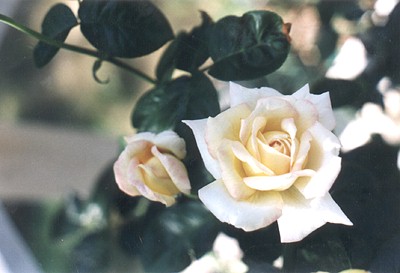 © Jacqueline S., Hanover, MA