Inside Out
November 17, 2009
These colors. Intoxicating colors. I hate to admit it, but no amount of shading could ever produce such a beautiful color of the sun bleeding through the translucent fall leaves on an elegant tree. So perfect. So…describable, yet indescribable all the same. Look, let me start…

I can practically feel the grasses pain inside. A searing, painful pain. I'm so sorry that I'm afflicting that pain to them by putting my body weight onto it. The grass, it trembles, trembles of the pain that might hit them at any time. They are so vulnerable. So easy to be attacked by anything. The simple leaf will sink and cut through them, and one little worthless step made by us crushes them completely. Its brilliant color, an indescribable green (okay maybe not…). It has the green emeralds fear. The green only Mother Earth could come up with. A beautiful, wonderful, happy green. And when the light hits them, it's breathtaking. They shine like nothing else, and glitter perfectly. Unmatchable green, grass is.

The wind suddenly blows past me. Softly. Like your first blanket. I let the wind slowly rustle my short, choppy hair, letting it comb it however it pleases with its flowing hands. Oh, just listen to me babble on! I haven't even gotten to the sky! The tints, the shades, like moods, yet never cycles. It can be bright and sunny and happy, nearly white, or it can be cobalt blue, angry, stormy, and almost black. The sky can be blue like a crayon, or a color you wish was a crayon. Our sky, holding the world's moisture with ease.

Clouds! Don't let us forget about clouds! The spur of children's imaginations with their shapes, or the beginning of their nightmares with their storms. The fluffy cotton balls, the blankets of beauty!
I'm back inside.
My creativity flow has stopped.
Coming to a close.
Inside…stinks.
Wow. That's all I can say.
Being inside stinks.
This is interesting…let me try…
Inside is like…stinky…
Great.
I'm going back outside now.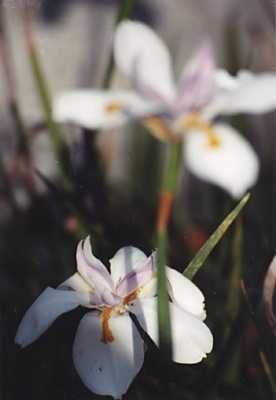 © Rusty P., Balch Springs, TX