Bullying
March 25, 2015
My school is not just doing cliche things like "everyone bullying is bad so stop it, that is all", we're doing stuff and are making progress. We have done so much that hardly any bullying is left in our school, and the remaining bullying cases are decreasing. We have done so by doing unique and unusual things to help stop bullying. These things are like our #NoHateWeek, where we put post it notes with cute quotes on them on everyones locker. One of them was an otter saying "I'm hot, but you're Otter." These made the entire school light up. Everyone in the hallways were filled with surprise and joy talking about how they made everyone happier with their lockers looking better and brighter.
This is one of many things done by my schoolto stop bullying. My school has also been putting stuff up like that all over the school walls in modern memes that are against bullying, and is have group meetings about how bullying is bad and how individuals can stop it when they see it happening. The meetings are only about anti-bullying, but also about equal rights and anti-racism.
My school is a school about equality and equal rights, and the way we do so proves it with efficiency and progress. My school teaches the students respect and at the same time, prevent bullying. This school is for everyone one and not for one, and we are proud of it.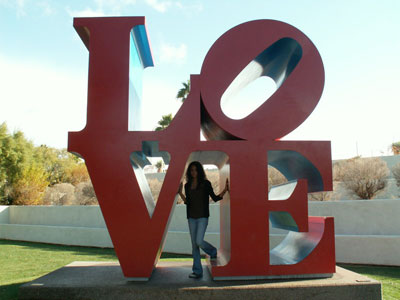 © Shannon E., Glendale, AZ