Rainbow Sweater
September 25, 2013
I'm walking down a narrow hallway, full of all different kinds of people. Some tall, others small. But there is one thing they all share, as they walk passed me in this narrow hallway. They all stare at my rainbow sweater. Some whisper," Gay...," while others whisper," Freak...."
I've never cared for what others say, what they do, or what they might think. I just love my rainbow sweater.
Sleeves loose fitting and hood pushed back, I let them see my smile as I walk passed them. They laugh, whisper, or even say my name from a distance just loud enough for me to hear them, I know this. But what they don't see is my pride, my spirit, flowing through me and making my heart beat faster. They don't know me at all.
Most people think the rainbow means your gay, but what they don't see is that it really means your happy. I'm happy. I will always be happy as I walk down this hallway.
Forever myself, I will be.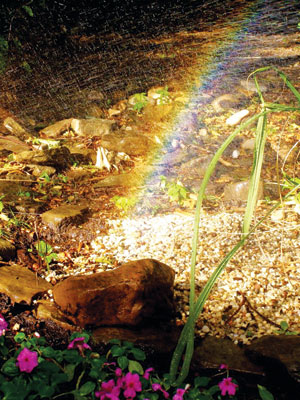 © Kristine B., Setauket, NY