Silent Ode
March 25, 2013
It's getting harder up here to breathe.
Thick smoke is now smothering me.
Clouds of black fill my skies.
Tonight there are no tears to cry.
I dump the liquid in my mouth.
Poison that promises my way out.
The rope pulls tighter on my neck.
Threatening the remains of a harsh train wreck.
The flames burn deep throughout my flesh.
The sting of pain keeps old memories fresh.
I toy with the blade that rests in my hand.
I only long to leave this land.
I try to think back to a time
When I had no reason to rhyme
Back before I met that thief.
Before he caused me such great grief.
My innocence is what he stole.
Now he is hunting down my soul.
I take the knife and start to carve.
My body is weak, for I have starved.
My will has nearly disappeared.
My heart was the target of his spear.
There are no windows here to break
But somewhere, I know waits my escape.
Hatred seeps slowly through my veins.
Until I cut and start the rains.
On and on I hear him shout.
Oh what happened to my way out?
If I had wings to fly away
Surely I could have escaped
That bitter day back in June,
The end of me, has come so soon.
He should have killed me for all's sake.
I've had much more than I can take.
There is nothing more for me to say.
They never loved me anyway.
I'm still alive but I have gone insane
My silence is only screaming my pain.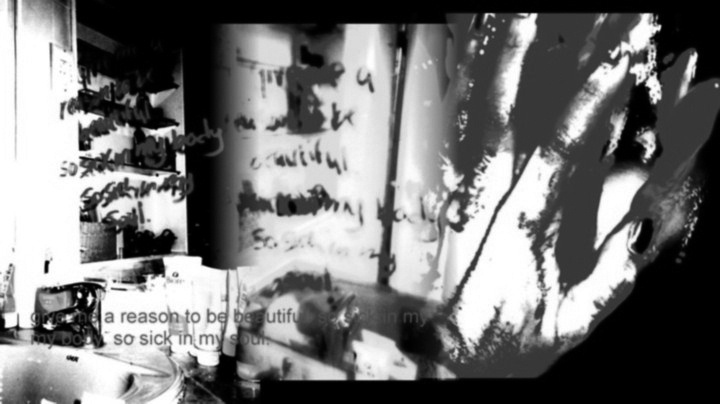 © Shann L., Tai Po, Hong Kong