The Reality Story: Bullying in America
January 31, 2013
Writing these words
I will be sincere
Because of the nonchalance
Of the situation I write here

Life as a teen
is always so tough
Things are evolving
we have to run to keep up
But not all of us can sprint
so we are left behind

Behind is a dark place
deep within one's mind

Just how many are lost?
This is going to be shocking
I'm giving you the numbers
That are only growing...

About 20% are depressed,
that's close to 15 million
The death rate is higher
a whopping 38 million
Did you know someone attempts suicide
every minute of the day?
It takes 15 more to succeed
and then their souls drift away

I'm not trying to make you guilty,
Or sad or even hurt,
I'm telling a story
The one we don't learn.

These statistics are in America,
where the bullying rate is 30%,
I won't give you any more data
i think you get the rest.

My message I want to say,
can be as simple as this
Next time some-one's down
let them know they'll be missed.
I'm not saying you'll have to go
and be a best friend
Just know even a trifling tease
can cause someone to end.

Writing my last words,
Remember this is all based on fact
Bullying only works
Because of the way we act.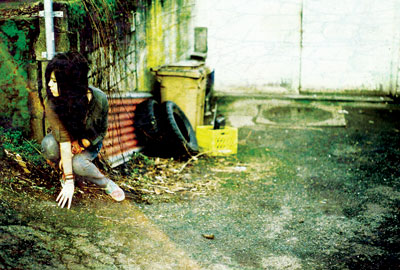 © Hailey J., Lake Oswego, OR