I couldn't resist . . .
November 14, 2012
I couldn't resist. . .


I looked into his eyes. So gentle I couldn't resist a smile at him, he's such a prize. I watched him as he spoke. So eager I couldn't resist so I listened no words ever broke. Only then did I realize who was walking by. I tried to ignore them wow I did try. It was the big bad wolves, or so they tried to be. They're trying to hard to act tough but it didn't fool me. I couldn't resist but laugh at them. Their bad ass wannabe way I truly condemn. But they stopped. Not for me, but for him. I froze. My smile slowly did dim. One bad wolf grabbed tight to his shirt. The other couldn't resist so he smirked. Another bad wolf pushed him into the locker I couldn't resist so I starred. But all the while I hissed and glared. The big bad wolf pushed him harder and growled words too hurtful to repeat. The big bad wolf pack leader grabbed him and knocked him off his feat. "Dumb South Sider!" The wolf pack leader screamed. I couldn't find my voice, at least that's how it seemed. "I don't bang." he simply said not afraid at all. I looked away quickly not wanting to see him fall. But the big bad wolves just growled their last words. They started trotting away happy they messed with such a "nerd." I couldn't resist but speak out right then. I couldn't resist to help out my friend. "How dare you do that! You are so messed up!" The pack leader smiles. Amused. One growls "Shut up!" But I won't back down now! They have no respect! They're that cold hearted disease that will easily infect. So I glared right at them while they laughed and called him a name. I just said "look who's talking" and they looked at me like I was insane. Right then I couldn't resist but smile and give them my back. I turned back to him and we walked past this attack. I asked him "When they did that, how did you act so brave?" He smiled and replied "I couldn't resist but remember who I am. I decided to behave. I didn't want to be a knave, and because you were here, I forced myself and forgave." I nodded, surprisingly. How is is he's so strong? I guess he really had a problem with doing what he knew was wrong. If only everyone else could be the same. Innocent with out a single blame. Not obsessed with feeling fame. I guess the joke was on the wolves after all. I guess its true: the "weakest" person truly can stand tall.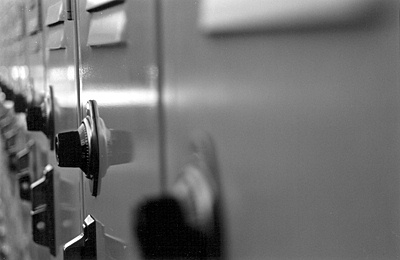 © Cassandra Z., Sunnyvale, CA