Cyberbullying: Amanda Todd
October 20, 2012
For those of you who use social networking sites, you have probably been hit by the Amanda Todd tragedy. So whose is Amanda Tood? Amanda Michelle Todd was a 15-year-old girl who took her life, due to bullying.

Amanda was only 12 when she and her friends decided to use webcams in chat rooms. She met a guy who called her beautiful, pretty, perfect, etc. Then he asked her to flash. So Amanda did. Big mistake. The guy tormented her and threatened to show everyone the picture of her if she didn't do what he said.

Next Christmas, she got a knock on her door at 4 AM. The police showed up, saying the photos of her had been spreading around. From then on, it only got worse. Amanda was tormented, beat up, and made fun of at every school she went to.

She met a guy who told her to come over while his girlfriend was out of town. Then they had sex. When his girlfriend came back, she found out and beat Amanda up (the guy too). Since then, she had felt like she had no one. Everybody who knew her made fun of her, telling her to go die. She tried to commit suicide by drink bleach, and others encouraged this.

Amanda took her life on October 10th, 2012. This single action has impacted so many people. Raising awareness to bullying has increased. We have to stop bullying. It is only going to get worse. So please, if you're a bully... Stop what you're doing. Think of how your actions affect others. Nobody likes bullies at all. I have zero tolerance for bullies, like many people out there.

Rest in Peace, Amanda Todd.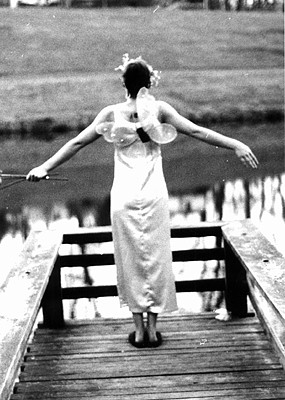 © Jessica T., Cincinatti, OH